Grainger Cool Attic Roof Ventilator
Grainger also sources whirlybirds from Cool Attic. The supplier offers three Cool Attic turbine ventilator models. One of these is an externally braced model with a throat size of 12 inches. The internally braced models are available in throat sizes of 12 inches and 14 inches.
In contrast to the stainless steel construction of the Empire whirlybirds, the Cool Attic vents come in aluminium construction. Aluminium construction has a number of distinct advantages – it is lightweight, fairly durable and offers excellent durability. However, it may not be as sturdy as stainless steel in its operation.
Inside the whirlybird, Cool Attic has used stainless steel ball bearings. These ball bearings offer smooth and noise-free rotation for the whirlybirds. They also require little to no maintenance on your part and function perfectly over a long period.
The internally braced Cool Attic models are sufficiently reinforced on the inside so that they don't require any further support. The unit head is designed to adjust easily to any 12/12 pitch. Cool Attic offers a base flashing along with the main ventilator head so that you don't need to purchase a base flashing separately.
Cool Attic vents are completely wind-driven. They have been tested to withstand wind speeds up to 100mph and above. They are also weather-proof so that you don't need to worry about rainwater leaking through them.
A slight downside of these wind-driven vents is that they depend on wind to rotate. In the absence of good wind, these vents do not rotate and do not offer ventilation. The upside of wind-based operation is that they consume no power and incur no energy costs.
Specifications:
Turbo ventilator with rotary operation
Available in internally braced and externally braced models
Light-weight and durable aluminium construction
Base flashing included with the vent head
Available in 12-inch and 14-inch sizes
Stainless steel ball bearings for smooth and noise-free rotation
Zero energy costs and zero maintenance
North American Vents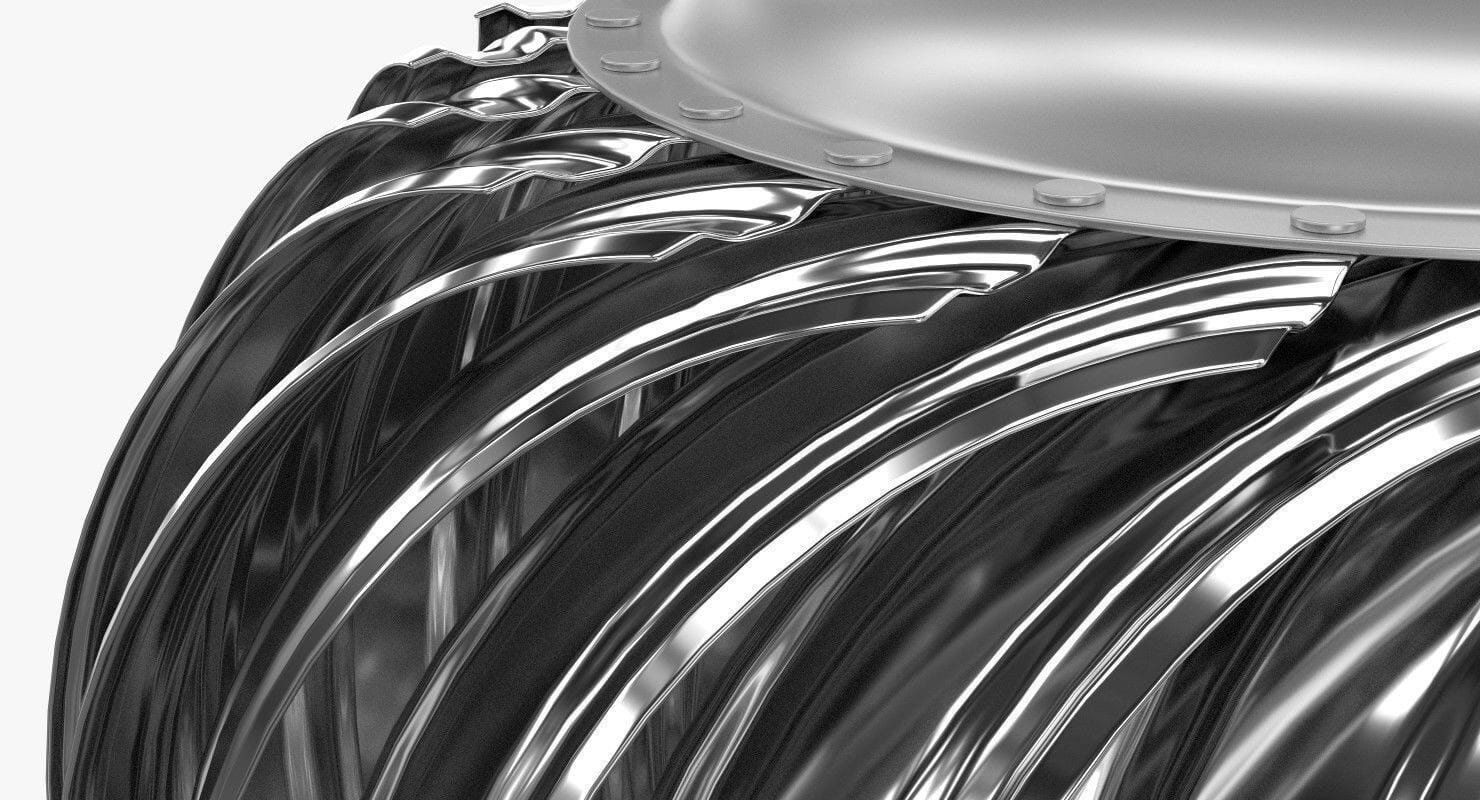 We have been in business for over 30 years as a commercial & residential roofing company. RVA is the sister company of Sydneyroof.  At RVA we are focused on Industrial & Domestic roof ventilation, fibreglass skylight panels, and roofing utilities. We believe these areas of the roofing industry have been largely marginalised.  We however, are focused on taking this part of the industry and creating a service-oriented response to our customer's needs.