Ampelite Clearslide GC
Fibreglass Skylight Panels
RVA Installs Ampelite Clearslide 

GC

Industrial Roof Vents
Industrial Roof Leak Repair
Commercial Roof Installers
Call us now on – 1300-564-612
Contact Form
Ampelite Clearslide GC
(Gel Coated Surface)
This ampelite roofing system is developed to effectively use the benefits of fibreglass and roll form steel decking in one product, it can also be used as a unique profiled fibreglass sheet in their vast ampelite profiles.
Ampelite manufactured this product to provide consumers with a faster and easier installation with its unique profile fibreglass sheet and strip clip system.
Unique Strip Clip System
The Clearslide GC makes use of the strip clip system (a system that helps keeps the corners of the roofing product sleek and tidy) for a quicker and easier installation. It also provides a screw-free method of installation.
• With its unique strip clip system, it comes with a finishing side clip that supports and holds down the steel tray male rib, which is usually unsupported in traditional roofing or skylight systems.
• The clip associated with the product fully supports the fibreglass, allowing minor maintenance on the traffic on the purlin.
• This product provides greater spanning capacity due to the support from the clip and extra clips on the ampelite roofing product.
• A protective purlin strip is not required because of the clip, providing enough protection to the fibreglass from point loads over its safety mesh.
What Is It Made Off?
This Ampelite roofing product makes use of the combination of metal roll form decking and their conventional fibreglass skylights over long lengths, making this product watertight and leakproof on its side laps on both edges of its steel decking and more aesthetically pleasing.
What Is The Purpose Of Clearslide GC's Gel Coat?
Fibreglass has been used in Australia for over 50 years now in the application of producing cost-effective skylight materials, though it is notorious because it is perceived as being prone to surface erosion and emit poor translucency.
Ampelite has come up with a solution to improve its ampelite fibreglass products' longevity by adding a gel coating that is known to be a preferred method in adding protection for the fibreglass, and it is known to solve the problems associated with fibreglass sheeting.
Ampelite Gel-Coated Roof Sheets
Because of this breakthrough, fibreglass is now increasingly becoming popular and used by people throughout Australia, because of its excellent enhanced properties due to the addition of the gel-coated surface.
This ampelite fibreglass sheeting's protection is further enhanced by the Wonderglas GC "gel coating" system, prolonging lifespan by in excess of 300% over standard fibreglass products.
To acquire more information regarding Ampelite's Clearslide GC (gel coated surface) products, visit them at ampelite.com.au.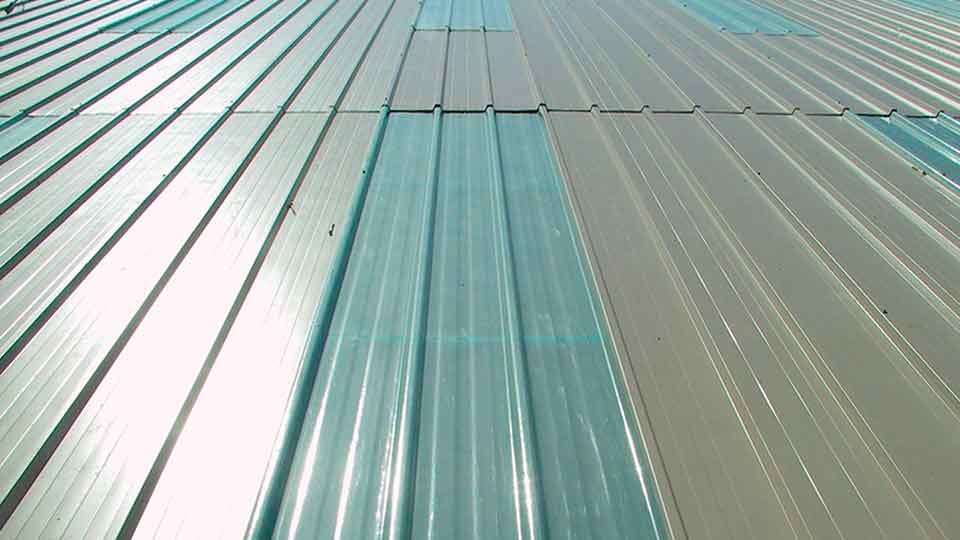 How Does It Work?
The contraction and expansion of the steel decking and fibreglass incorporated in the Clearslide GC are independent of each other as the Clearslide's strip clip system "floats" the fibreglass material above the metal deck. The steel decking is not pierced at the side ribs.
What Makes Clearslide GC Unique?
Fibreglass is completely independent of the metal decking. Aside from its clip system, this ampelite roofing product is also considered as a special purpose variation of their other ampelite fibreglass product, the Wonderglas GC sheeting, and because of its unique shape, the Clearslide profile can end lapping onto steel decking is not achievable.
The Clearslide GC fibreglass can be used as a roofing profile by Ampelite's other products and it is ensured to match all existing 700 Decking ampelite profiles and this ampelite roofing product has a unique sliding saddle that allows the consumer to expand and contract their skylights independently on the steel roof.
Consumers and designers need to customize and specify Clearslide GC for complete roof run from the ridges to the gutters.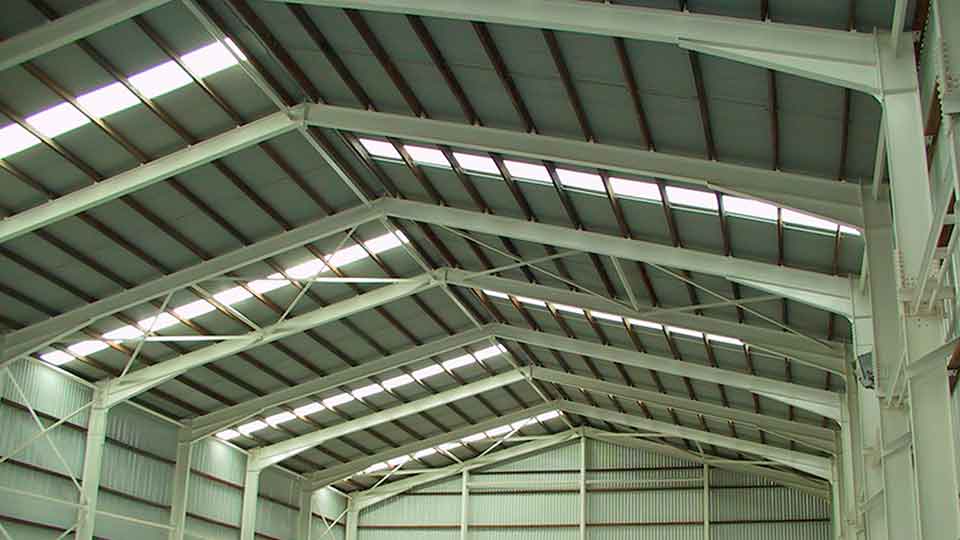 What Are The Benefits Of Ampelite Clearslide GC?
• This product requires no pre-drilling or creating oversizing holes in the fibreglass, giving consumers easier and quicker installation time.
• The pilot hole in the ridge on this ampelite fibreglass product is specially shaped to prevent the screw from slipping, ensuring the correct location of the Tek Screw through the fibreglass.
• It gives consumers great savings because of reduced costs because this product only requires minimal purlins.
• The Clearslide GC can be incorporated into other fibreglass products, allowing them to achieve long length sheets and further eliminating the chances of water penetration and unsightly end lap joints.
• Amongst the different ampelite profiles, the Clearslide GC fibreglass profile can be implicated on their vast products and it is ensured to match all existing decking profiles.
• When purchasing a Webglas roofing product, consumers can incorporate Clearslide GC to eliminate the need for adding a safety mesh.
Ampelite ClearSlide Decking Profile's Benefits On Different Fibreglass Products: Wonderglas GC
• Proper light transmission is maintained – The estimated loss of light transmission after a decade with this product is at 10% compared to the standard 30% for standard fibreglass sheeting.
• Fibre show is eliminated – Surface erosion is prevented by this ampelite roofing product.
• It has a high resistance to discolouration – Yellowing is common in fibreglass sheeting, with the addition of Clearslide GC, this discolouration can be avoided.
• Enhanced protection – This ampelite fibreglass product has 100-micron gel-coated surface, being able to withstand water penetration and protect consumers against harmful UV rays.
Comparison Of Ampelite's Clearslide GC To Their Other Fibreglass Products
• Domestic Fibreglass – Although this ampelite roofing product can withstand harmful ultraviolet rays from the sun, it does not have a gel-coated surface.
• Webglas GC – This ampelite fibreglass product features a heavy gauge woven glass mat, it is heavier than the Clearslide GC and is harder to install.
Conclusion
Ampelite is known for producing high-quality fibreglass and polycarbonate roof sheets, but they also strive for convenience, introducing their vast ampelite profiles to tailor everyone's projects and specific needs, their Clearslide GC is a revolutionary ampelite roofing product, making roof sheet installation easier and faster.
For more information about Ampelite Australia's roofing products and decking profiles, visit them at ampelite.com.au.
Ampelite Australia's Fibreglass Roofing Products
Ampelite commenced production back in 1969 in Melbourne, Australia. They are now the leading fibreglass (fibre-reinforced plastic that is made from woven glass filaments) and polycarbonate roof sheeting manufacturer throughout Australia, China, New Zealand, Malaysia, and Thailand.
Ampelite Fibreglass Products
Ampelite only uses the best high-quality raw materials and the latest resin technology (uses PVC materials in their products), in manufacturing their various fibreglass products, roofing and cladding material, accessories, ventilators, and roomlites.
Using an automatic processing technique that they control to ensure that every product that they produce is top quality and consistent from batch to batch.