Client: Royal Sydney Golf Club
Work Done: Roof Vent & Skylights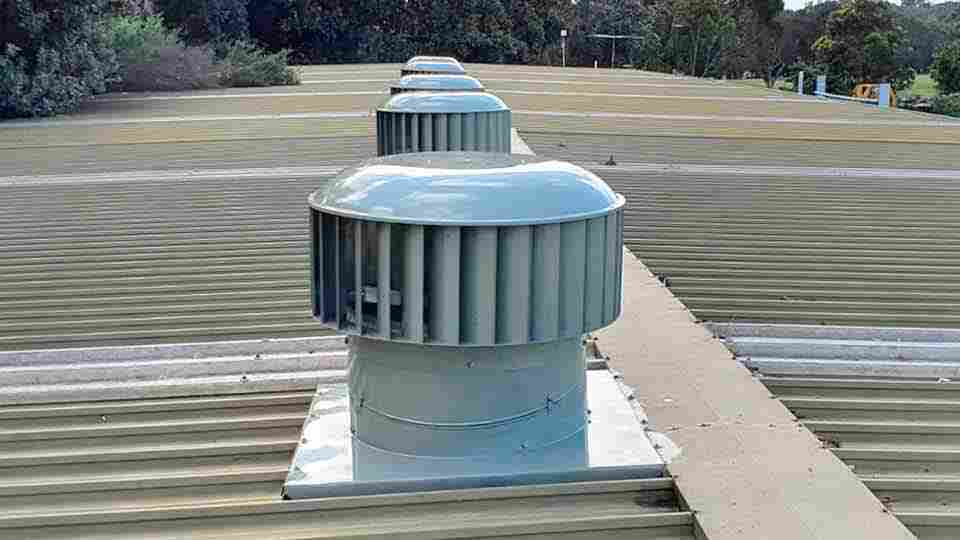 New 600mm Vents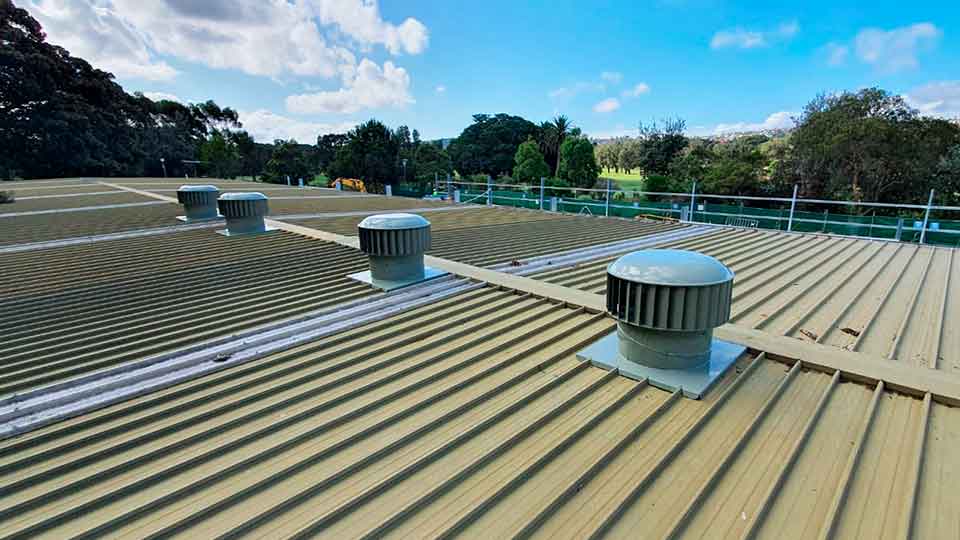 New 600mm Vents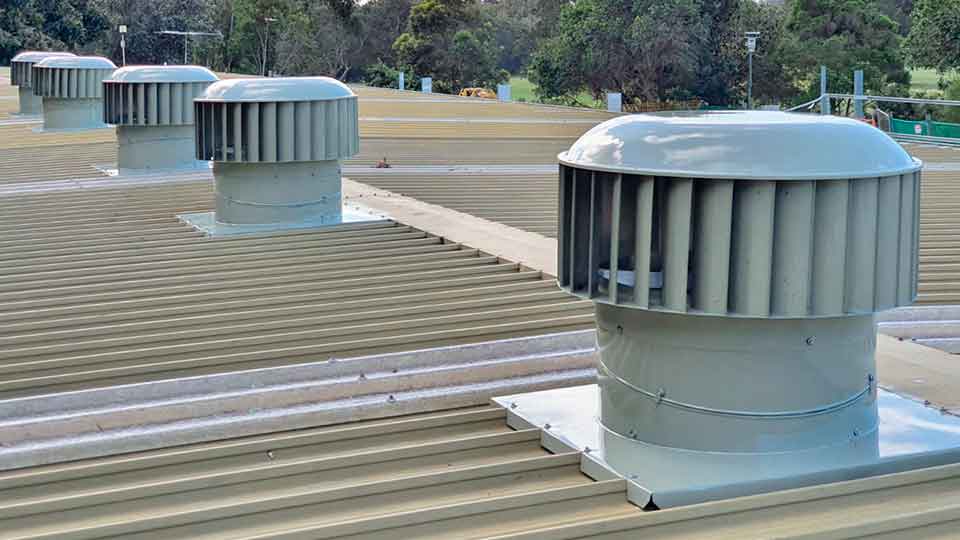 New 600mm Vents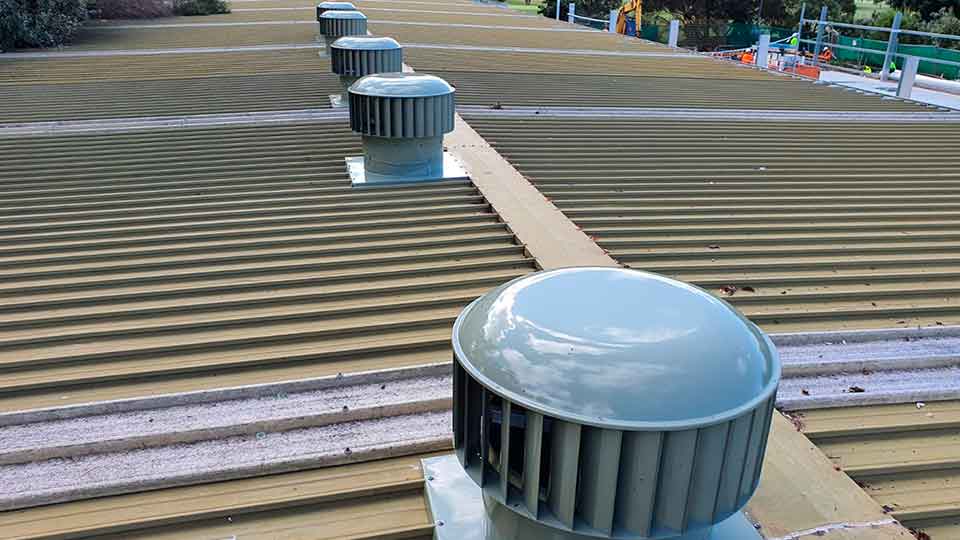 New 600mm Vents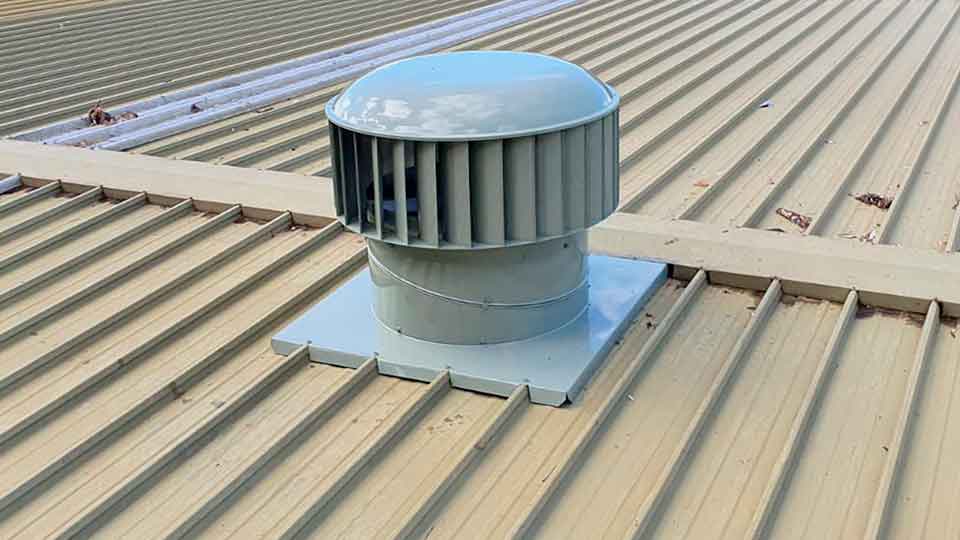 New 600mm Vents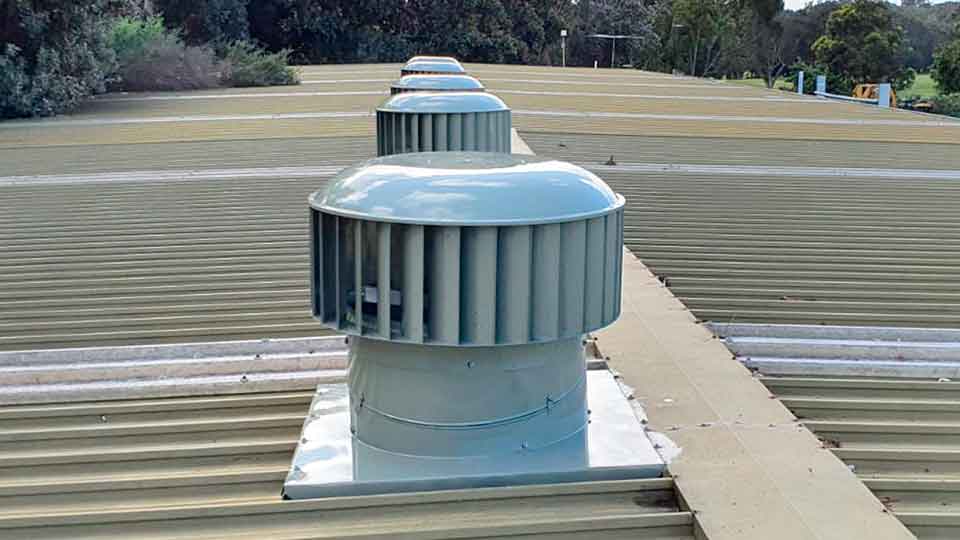 New 600mm Vents
Royal Sydney Golf Course
Roof Vent Installation
Roof Vents Australia recently had the pleasure of fitting 5x 600mm Ampelite SV Industrial Ventilators with variable base to the Royal Sydney Golf Course.
The ventilators were needed to extract both heat and chemical fumes from their maintenance sheds where they store both machinery and chemicals.
John from Roof Vents Australia went to the Golf course to ensure the vents being order were the correct size for the application and sent through a detailed quote.
We were asked to colour match the units to the roof colour on the maintenance sheds ,which is Pale Eucalypt, rather than the mill finish that is the ventilators usual colour.