FREE SHIPPING
STAINLESS STEEL MINI VENTS
Stainless Steel
Manufacturers Warranty – 15 Years
Installers warranty – 5 Years
Toilet + Laundry + Bathroom Vent etc
Items shipped within 24 hours
MINI WHIRLYBIRDS
STAINLESS STEEL EXHAUST VENTS
115mm – 150mm Mini Vent Sizes
Tax Inclusive + Shipped Free Australia Wide
We do not ship to NT
Shipping Weight:  1.3kg
Box Dimensions:  22cm x 25cm x 25 cm
Shipping Weight:  1.3kg
Box Dimensions:  22cm x 25cm x 25 cm
Technical Details
Construction
Durable and sturdy stainless steel head with a plastic collar. Comes with self-tapping screws for quick installation, compatible with standard bathroom ventilation system.
Sizes
150mm, 115mm flue sizes.
Power
Powered by the wind, free to run.
Installation and Warranty Details
We have been among the leading domestic roof vent suppliers and installers in Australia for many years. We supply and install Ampelair ventilator 150mm for homes all over Australia.
Our installers are experts and licensed tradesmen who take care of the entire installation process, from start to finish. Our pricing is upfront and transparent. We do our best to stick to our quoted price with no "Surprise Extras" After install.
We back all the industrial roof vents we supply and install with a solid 5 -year installation warranty. For Ampelair 150mm ventilator, we also apply the 15-year performance warranty from the manufacturer.
Contact us today to get a no-obligation price estimate and other details.
Standard whirlybirds typically sit on top of the main attic or roof area of a home. This is because they ventilate the main roof space of your home.
In contrast, smaller areas such as toilets or bathrooms require lighter ventilation. This is why a smaller wind driven vent is more suitable for them.
Ventilation in these areas is important to keep them odour-free and to replace the stale or damp air with fresh air in real-time.
Free-flowing air from the vent also mitigates bacterial growth and helps improve hygiene.
RVA's mini roof vent whirlybirds in stainless steel, come in 3 sizes. Stainless steel in 150mm, 125mm and 100mm mini vents are the perfect-sized roof vents for bathroom ventilation.
These models are designed to easily fit the ventilation system of a standard-sized bathroom or toilet. 
With a flue size of 150mm, 125mm and 100mm, the ventilator in stainless steel are small enough to blend in and large enough to do the ob perfectly.
Installation of RVA's Mini roof ventilators is incredibly easy and quick.
 You simply need to remove the flue cap of your ventilation system and replace it with the ventilator using the self-tapping screws on it. The stainless steel head offers long-term durability.
Once installed, the vent requires little to no maintenance on your part.
Featuring a whirlybird design, the 150mm ventilator is completely wind-driven. It consumes no energy which makes it a very eco-friendly ventilation solution.
Standout Features
• Wind-driven whirlybird roof vent for bathrooms and toilets
• Perfect for removing odors, dampness, and stale air
• 150mm flue size well-suited to ventilate a small area
• Stainless steel head with good durability
• Compatible with the standard bathroom ventilation system
• Incredibly easy and screw-on installation
• Zero energy consumption
• Little to no long-term maintenance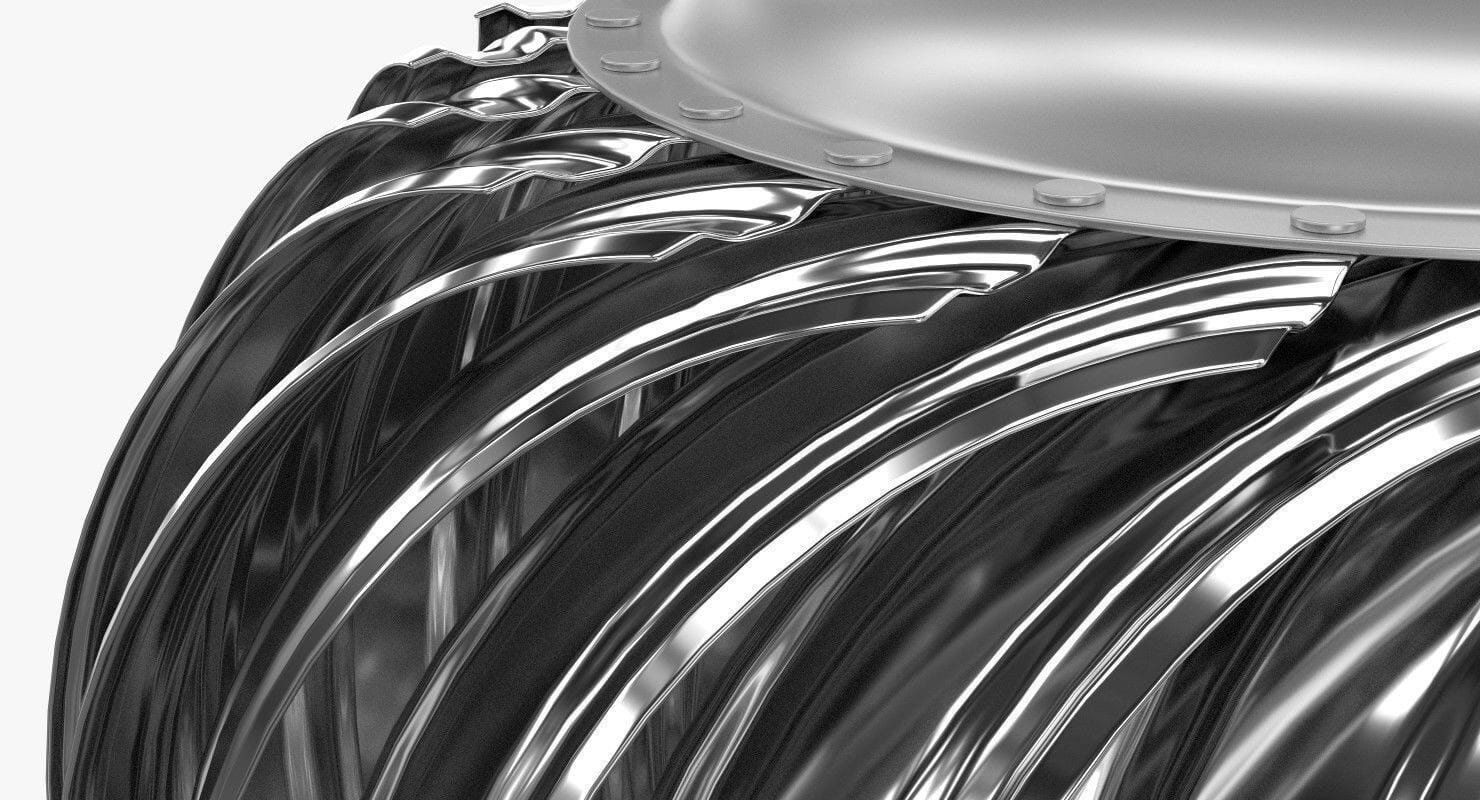 We have been in business for over 30 years as a commercial & residential roofing company. RVA is the sister company of Sydneyroof.  At RVA we are focused on Industrial & Domestic roof ventilation, fibreglass skylight panels, and roofing utilities. We believe these areas of the roofing industry have been largely marginalised.  We however, are focused on taking this part of the industry and creating a service-oriented response to our customer's needs.

Our pricing is transparent and highly competitive. We do our best to take the guesswork out of the final cost at the beginning.

We take pride in our workmanship and are proud to warranty our workmanship for 5 years, in addition to the manufacturer's warranty.

Nothing says commitment like longevity! We are proud of our commitment to our craft and our customers.