Ampelite - Dual Roof
Fibreglass Skylight Panels
RVA Installs Ampelite Dual Roof
Industrial Roof Vents
Industrial Roof Leak Repair
Commercial Roof Installers
Call us now on – 1300-564-612
Contact Form
Ampelite Fibreglass – Dual Roof
In the modern age, the demand for environmentally friendly products is ever increasing, people nowadays are concerned about the environment and want products that conserve and reduce energy consumption for a better and cleaner environment, as well as the addition of products being cost-effective.
Ampelite has produced a wide array of ampelite fibreglass products that are known to supply natural daylight in various recreational facilities, workplaces and more.
This natural daylight can be maximised at a fraction of the cost with their Ampelite Dual Roof System, which provides a good and evenly diffusion of natural light and it eliminates condensation and reduces transmitted heat.
How Does It Work?
This Ampelite roofing product uses the principle of double glazing that is further improved to suit the harsh Australian climate, their dual roof system boasts is simplicity and ease of installation set, although this product is not unique in theory, this product still provides consumers with long term cost savings and added benefits to both them and the environment.
Where is Ampelite Dual Roof System Used?
Though this versatile Ampelite fibreglass product can be used anywhere, but is mostly used by larger establishments such as multi-purpose halls and sports stadiums use this ampelite roofing because condensation quickly forming on the skylight panels because of the internal warm and moist air meeting with the cold skylight surface.
Ampelite's dual roof anti-condensation skylight system has solved these problems regarding condensation.
Why Is A Dual Roof System Mostly Used In Sports Stadiums And Larger Establishments?
This is because of the humidity (amount of water that vapourises in the atmosphere) inside a sports stadium changes rapidly because of its large numbers of occupants or visitors.
What Is Condensation?
Condensation forms on any type of surface that has a temperature below the dew point temperature of the air under condensation. It is the change of the physical state of any matter, from gas turning into liquid.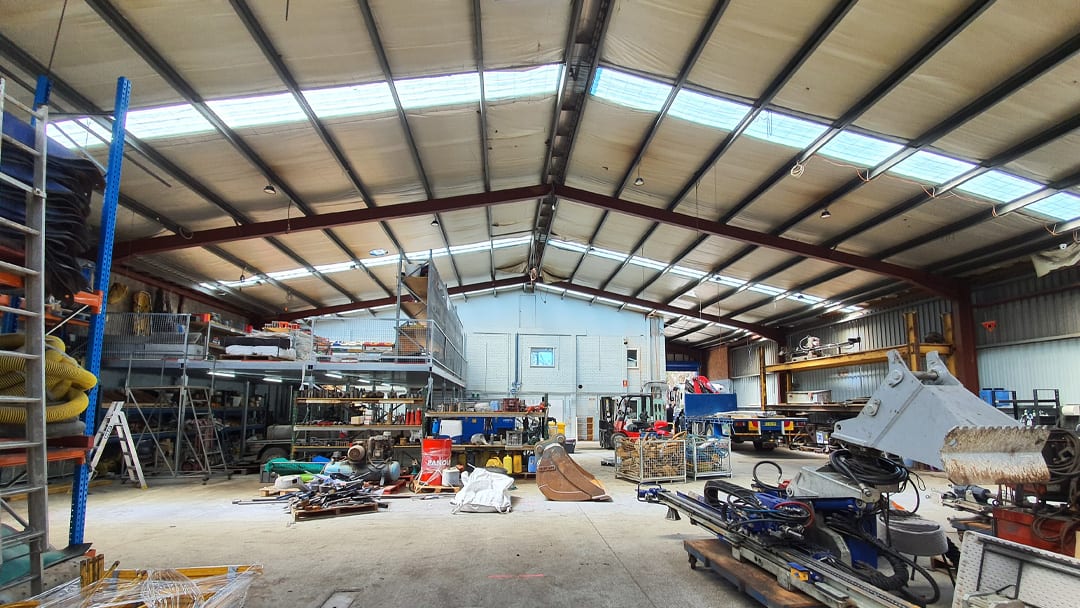 Condensation Factors
• A body of air absorbs moisture from the occupants within the establishment at a rate of 50-60g per person/hour.
• Because of that, the moisture content may exceed the external air by 2g per kg of dry air.
• The risk of condensation forming on cooler surface increases because of these factors.
But at Ampelite, their engineers have tested and established that the revolutionary Ampelite Dual Roof Anti Condensation System can withstand these conditions, displaying superior thermal properties when compared to conventional single sheet skylight systems. Meaning this ampelite roofing product gives better insulation.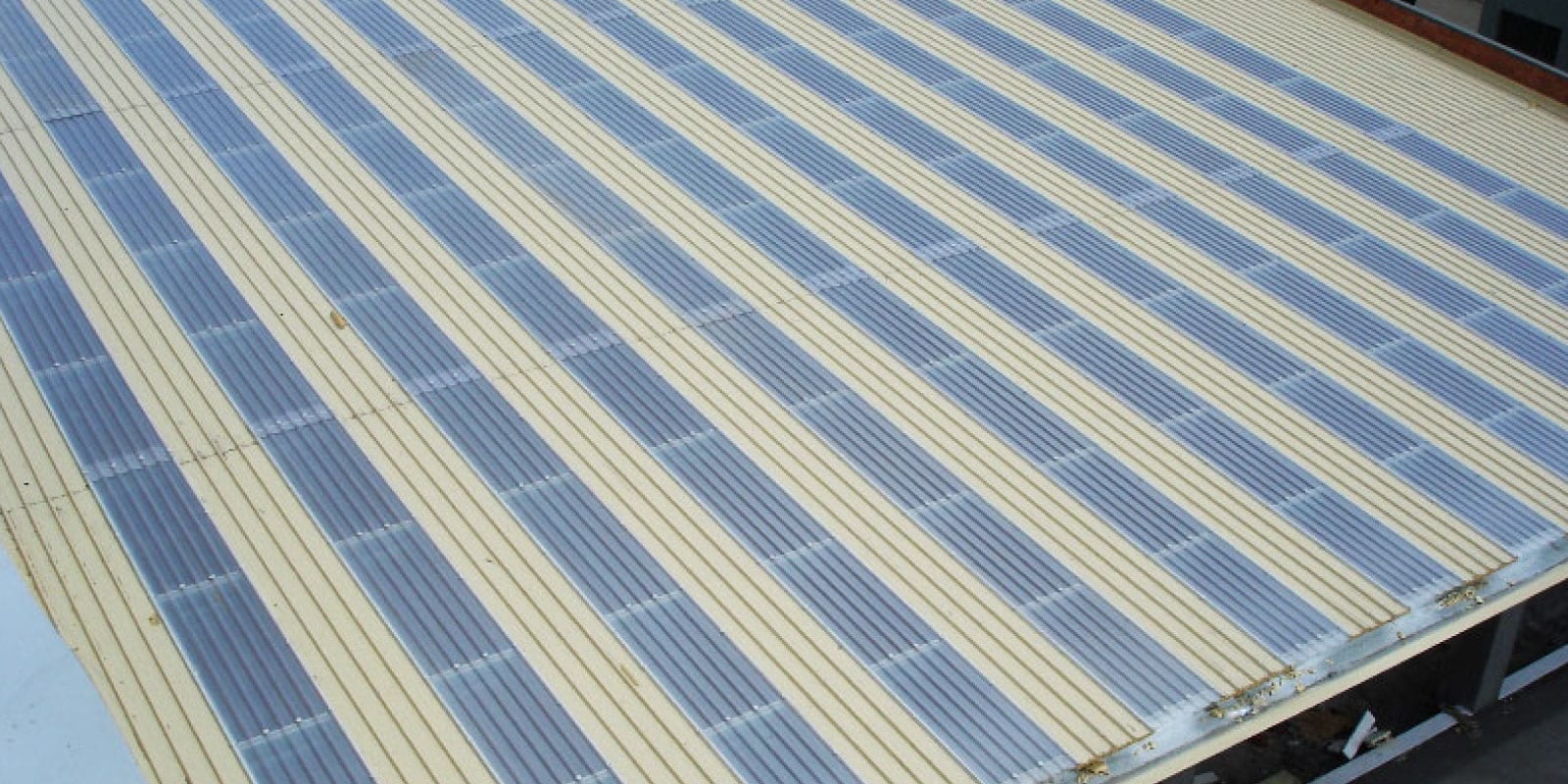 Specifications Of The Ampelite Dual Roof Fibreglass Roofing
1. The sheeting used for the dual roof system is the same as the other ampelite profiles, such as the Ampelite "Wonderglas GC" gel-coated fibreglass reinforced with polyester as its exterior sheet and the same with Ampelite SR76' Fire Retardant that is also reinforced with polyester as its base sheet, manufactured by Ampelite Australia Pty Ltd under AS/NZS 4256 parts 1 & 2: 2006.
2. The weight of the sheet is 2400 g/m2 and is produced to conform to the nominated colour and roofing profile.
3. The standard color for this roofing sheet is for its top sheet is opal (white), and its base sheet is coloured natural clear.
4. For its fixing points, the oversize holes should be up to 15 millimetres in diameter.
5. This Ampelite fibreglass roofing is double layered with 20 millimetres air gap.
6. When installing the ampelite roofing, make the spacing grommets between the roofing sheets to maintain the needed 20 millimetres air gap or air space, the air gap is to remain open at the gutter and under the ridges to allow the release of moisture in between the sheets.
7. Dual roof system sheets should be fixed to purlins using the same screws, install the base fibreglass sheet in conjunction with the metal roofing, and then lay over the top fibreglass sheet over the initial base sheet.
What Are The Different Profiles Under Ampelite Dual Roof System?
The different profiles and the rib allocation required for these roofing profiles.
Other Ampelite profiles can also be utilized with this system, for more information regarding the different options of roofing profiles visit them at ampelite.com.au.
What Are The Benefits Of Ampelite Dual Roof Anti Condensation System?
• Ampelite Dual Roof System effectively eliminates condensation because it can evenly diffuse natural light.
• All Ampelite fibreglass products are cost-effective yet top-quality, this is why Ampelite Australia is leading in the roof manufacturing industry.
• This Ampelite roofing gives consumers great energy savings because of its feature of being able to evenly diffuse natural daylight.
• This Ampelite roofing product is versatile and can be combined with other ampelite profiles such as ClearSlide and Webglas GC, giving the consumers an option for longer sheet lengths.
• This sheet provides effective insulation because of its ability to evenly disperse natural light from the outside, successfully reducing transmitted heat.
• Successfully aids in reducing transmitted heat and condensation making it ideal for bigger establishments such as multi-purpose halls and sports stadiums.
Comparison Of Ampelite Dual Roof System To Other Fibreglass Products
• Webglas GC & GC+ – This gel coated roof sheet is proven to be effective protection against harmful UV rays from the sun, and this sheet's weight significantly heavier than the dual roof system, its sheet weight is 3660 grams per square metre.
• Clearslide GC – Also a gel coated roof sheet, this differs from the featured roofing product because this requires no pre-drilling, providing easier installation.
• Domestic Fibreglass – A cost-effective option for roofing products, although this is only ideal for domestic applications, unlike the dual roof system, it can be used for both residential and industrial applications.
Conclusion
Ampelite Australia has been in the industry for years and their joint managing directors, Mr. Henk Verhagen and Mr. Ed Verhagen adds up 90 more years of experience of developing and producing plastic roof sheeting to the company.
They are known to produce top-quality Ampelite fibreglass products that people throughout Australia, Asia, and New Zealand use to various projects, Ampelite aims to produce more revolutionary roofing products such as their Dual Roof System that has solved the problem of condensation in big establishments, making the patrons of those establishments more comfortable.
For more information about Ampelite Australia's various roofing products, ventilators, and more