Ampelite Industrial Fibreglass
Fibreglass Skylight Panels
RVA Installs Ampelite Industrial Fibreglass
Industrial Roof Vents
Industrial Roof Leak Repair
Commercial Roof Installers
Call us now on – 1300-564-612
Contact Form
Ampelite Industrial Fibreglass Sheeting
What is Industrial fibreglass? It is a type of polyester sheet that is glass-reinforced and is manufactured from premium quality materials.
Ampelite is known to manufacture high quality industrial fibreglass with a proven track record of unparalleled performance.
This is an entry-level product from Ampelite that finds its use in variety of applications starting from warehouses to all sorts of DIY projects.
The industrial fibreglass is used widely for its properties that allow the diffused daylight to enter closed warehouses and large spaces.
These are available in superseded and current metal profiles such as opal and ice-clear tints.
With one of the harshest climatic conditions in the world, in Australia, you must choose products that block 99.9 percent of the UV.
With Ampelite fibreglass the harmful UV radiation is blocked to keep your skin and all delicate materials safe, so that is a lot of peace of mind that they lend.
Let us look at the product specifications of Ampelite fibreglass.
Product Specifications
The product comes in colour variants – Ice Clear and Opal. The sheeting is fibreglass sheeting produced by Ampelite Australia and that with the set Australian Standards.
The sheet weight should be around 2400 gram per square metre and the same is to be manufactured in conformation to the colour and profile.
The installation of the sheets is to be done according to the instructions that comply with the Australian Standards for the Design and the Installation of the roof and cladding of the wall – Part3: Plastic.
Let us now look at some other aspects of the Industrial Fibreglass that you must be aware of.
Delivery & Handling
Ampelite fibreglass is generally delivered in the form of packs which facilitate the unloading and proper handling.
When using forklifts, special is to be taken to lift the packs to avoid any kind of damage. Consider using a separate support sheet if it is necessary.
If the conditions are windy you must avoid handling or carrying of these fibreglass sheets.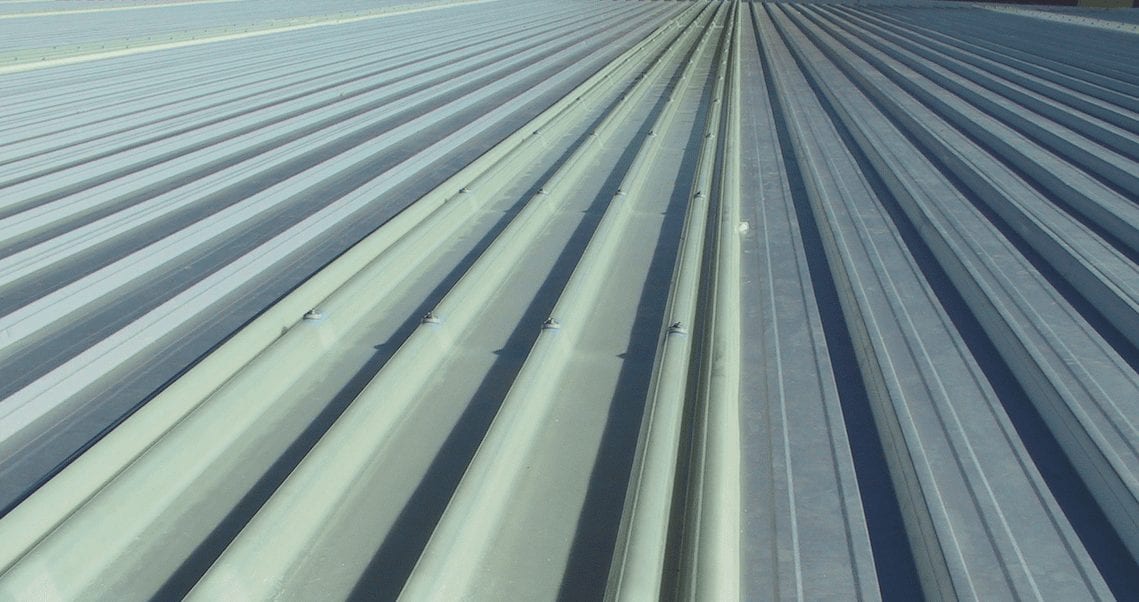 Storage
The installation of roof lights in extreme and harsh weather conditions are to be avoided. These roof lights must be stored in warehouses or indoors as far as possible or must be covered properly so that any damage from moisture, rain, or sunlight and heat can be avoided.
The ground or surface on which they need to be stored should be flat and there shall be no debris or nails on the surface so that any unforeseen damages can be avoided. It is best to keep them tied down to the ground so that they stand strong and secure against gusting winds.
Maintenance
To ensure that the fibreglass sheets are well maintained and they last long, proper care and regular inspection is required. Care involves proper cleaning and inspections that must be conducted every 12 or 18 months.
Things like the overall condition of rooflights along with the joints and strength of fixings need to be checked. The sealant and the overall schedule of maintenance for the entire structure need to be checked and reviewed. If there is any part or portion of the rooflight that is damaged, replacements are to be made as per the original fibreglass sheet specification.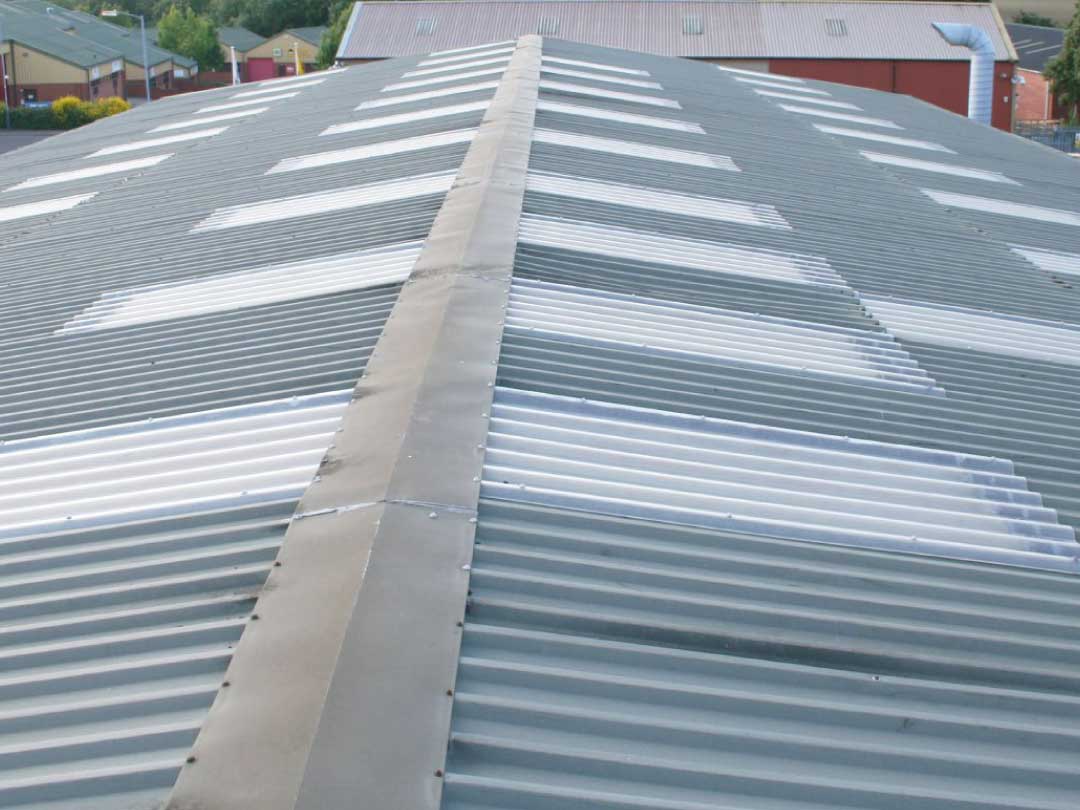 Drilling
The fixing holes should not be made using punching machines. As such using hand or power drills should be suitable for the job.
If a power drill is used, the hole has to be drilled at a slow speed. Using metal bit underneath the sheet for supporting the position of the hole is recommended.
The holes made must be 50 mm away from the edges or the ends on the sheet. Using Tek screws for fibreglass and a hole cutter that self-adjusts the size is always preferable.
Cutting
These sheets are easy to cut with a hand saw or by using power tools. The hand saws having blades with fine teeth may be used.
For example, using blades that cut metal are quite suitable. Use support for the sheet while cutting with the saw. Cut with shallow angles and with steady and slow strokes.
Installation
While installation certain things need to be taken care of. For instance, in cases where a safety mesh made of wire is used, a PPS must also be fixed to prevent any chances of fracturing. When working on roofing projects, the fixings should be made around the crest areas on the sheet. In case of end lapped sheets, a couple of layers of the Lapseal Tape are placed throughout the length of the entire sheet. The tape strips are placed 150 mm apart with a line located 25 mm away from the sheet end.
The installation procedures of these fibreglass sheets are recommended by the manufacturers. These procedures are in compliance with the Australian Standards. Let us look at the recommendations for different scenarios and applications.
1. Where a Safety Mesh is Used – If a safety net/mesh is used beneath the fibreglass sheet and above a purlin, PPS installation must be done to avoid fracturing. Ampelite manufactures 65 mm self-adhesive tapes that can be installed on the fibreglass strip and are almost invisible when seen from underneath it.
2. Roofing Applications – It is always recommended to install any fixings in roofing work on the crest portions of any sheet profile. Screw holes should be between 10 mm and 15 mm and must be made at all fixing points. When it comes to the sealant, a 32 mm Weatherlok seal is recommended. These Weatherlok seals are pretty large to ensure that the oversized holes are completely covered. Moreover, they are also really flexible enough to contour through any rib or corrugation upon application of medium pressure. Medium pressure is needed so as to ensure that the Weatherlok seal is made as per rib shape but does not buckle too soon.
3. Fixing Recommendations – Contractors completing the installation work must ensure that fixing is done at the central part of oversize hole. If not done so the advantage of such a large hole made shall be lost. To make sure that there is accuracy, the following are manufacturer recommendations:
Fasten Ampelite fibreglass in a way similar to how metal is fastened.

Once the job is completed remove the fasteners from the fibreglass section.

Use the screw hole like a and then drill the oversize hole, then swap the neoprene washer with the Weatherlock and then seal and complete the reinstallation of the fastener.
As an alternate method, you can use Clearfix fasteners or Fibreglass Teks which drill and fix the oversize holes.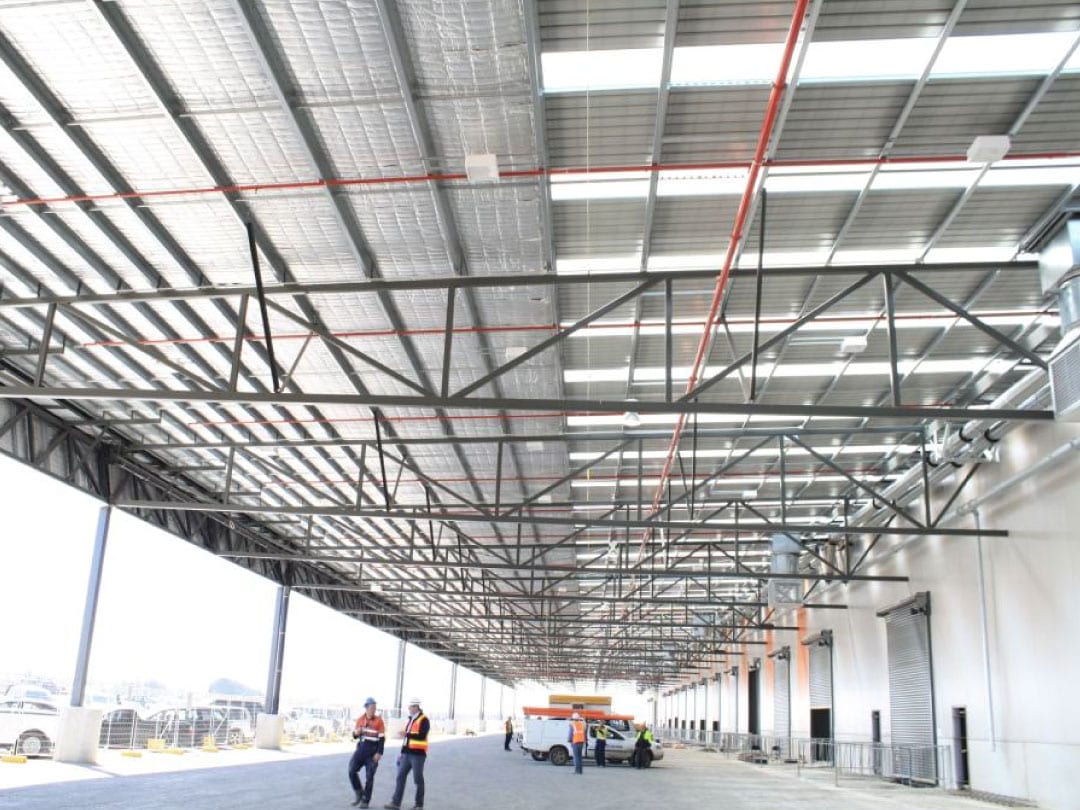 Fibreglass Teks
These are screws that are used to fix fibreglass sheets on to steel purlins. These Teks are exclusively used for this application. Its features include the following:
It predrills its expansion hole on its own.

Time saving and saves 50 percent of the time.

Fast and easy fastening into steel purlins of thickness from 1.2 mm to 5 mm.

The wing design efficiently drills an oversized hole into the fibreglass sheet.
While using these be sure to check the material recommendations from the manufacturer and the required spacing.
4. End lapped fibreglass sheets – In such cases flexible sealant or Lapseal tape is to be used and should be placed throughout the entire width of the fibreglass sheet. The strips are to be placed 150 mm from each other with one of the line at a distance of 25 mm away from the edge of the sheet. As per Ampelite recommendations, using a Lapseal Tap of 25 mm as these silicone sheets harden as sunlight falls on them and they can then be locked together in the form of a single sheet unit. This stops and prevents any movement and thus avoids buckling of the sheets. With decking ampelite profiles it is recommended to use the Lapseal tape inside the tray alone or just use it as some flexible sealant.
Roof runs that are long and steep, convex, or concave curved sheets or roofs that are not installed as per the required pitch may affect the ability of the sheets to remain watertight in heavy rainfall conditions. The Lapseal Tape should, therefore, be used to ensure that an installation that is watertight is achieved.
5. Other Recommendations – Ampelite Fibreglass sheeting cannot be easily reshaped once they are manufactured. At all capping and flashing points, weather seals must be provided. A tape strip used for foam closure that matches the sheet profile is to be used and be bonded with the valleys and pans with the help of a flexible sealant that is weatherproof. It is required to be installed 100 mm away from the flashing turn down.
The Ampelite fibreglass sheets are non-trafficable materials. They must be carefully handled in order to avoid any kind of damage to their surface coating that is made of either Gel coat or Melinex film as per the grade. If there are any damages due to rough or ill handling of the sheets or any mechanical damage cause of foot traffic, the guarantees won't be applicable. Moreover, all these instructions must be strictly followed and if there is any non-adherence Ampelite Australia would not accept any sort of responsibility for any leakage problems that may be caused due to ocean waving or buckling.