Ampelite SR76 Smoke Reduced
Fibreglass Skylight Panels
RVA Installs SR76 Smoke Reduced
Industrial Roof Vents
Industrial Roof Leak Repair
Commercial Roof Installers
Call us now on – 1300-564-612
Contact Form
Ampelite SR76 Smoke Reduced Fibreglass
There is no doubt in saying the roof is one of the most important parts of your home. And that's why it is very important to use the best quality materials to make it more durable and long-lasting. So if you are in the market for a high-quality fibreglass sheeting, then you should consider Ampelite Fibreglass.
They provide a wide variety of fibreglass products and one of the most popular among them SR76 Smoke Reduced. This is a very durable sheeting that provides many benefits and protects your roof from different harmful factors.
Ampelite is a leading fibreglass and polycarbonate manufacturers that have been serving people for a long time and known for providing high-quality roofing supplies. So if you are curious to know more about Ampelite SR76 Smoke Reducedsheeting, then this article will provide you all the important information.
Ampelite SR76 Smoke Reduced is a high-quality fire-resistant reinforced polyester sheeting that meets all the needs of AS1530.3 1999. The best thing about this sheeting is that it is available in all profiles.
With the Ampelite SR76 Smoke Reduced, you will get the advantages of premium grade Cool-lite GC' heat reduction sheeting and Wonderglas GC' gel-coated sheeting. Ampelite is one of the reliable companies and they only use good quality resin and coloring agents on of all their products. Due to this, their products are always very durable and long-lasting.
Ampelite SR76 comes with a longer lighting ability and this is one of the main things that sets it apart from other fire-resistant fibreglass sheeting. So after discussing some basic information regarding Ampelite SR76, it's time to talk about some of its best features.
Highly Durable
One of the main features of Ampelite SR76 is that it is highly durable. It doesn't matter what the climate conditions are, it can withstand everything. As compared to other materials like steel, it comes with more strength and also provides extra protection.
Lightweight
Another great feature of Ampelite SR76 is that it is very lightweight and if you compare it with other materials like steel and aluminum, then it is 80% lightweight than steel and 30% lightweight than aluminum. This makes it very easy to install as you have to spend less energy.
Electro-Magnet Transparency
Ampelite SR76 provides electromagnet transparency and it is explicit to electronic frequencies like radio and microwaves.
Due to this, it is a great option for cellular application industries. Along with this, Ampelite SR76 is non-conductive and also reflects low thermal conductivity, which makes it a better insulator.
Anti-Corrosive
All of the Ampelite roofing is made up of high-quality materials and that's why they can easily sustain different corrosive environments. They do not get affected by bugs and can easily survive any climatic conditions.
Benefits Of Ampelite SR76 Smoke Reduced Fibreglass Sheeting
1- No Heavy Lifting
Ampelite SR76 is a lightweight material, and due to this, it saves you from heavy lifting. Along with this, it doesn't require extra tools for installation and can be easily field fabricated with regular carpentry tools. This helps in reducing the downtimes as well as on-site injuries.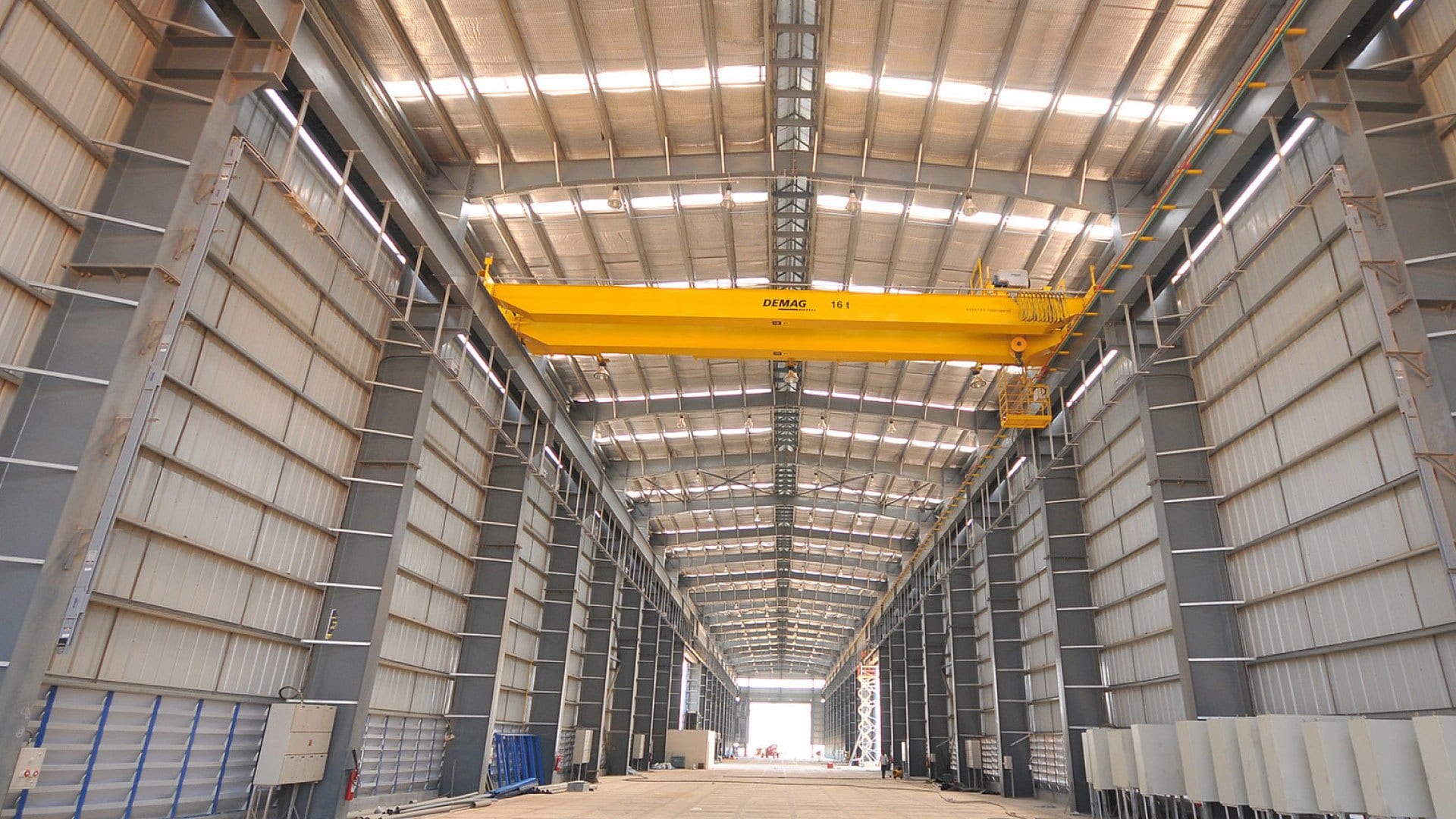 2- Aesthetically Appealing
One of the great benefits of Ampelite SR76 is that it gives you better control over customization and stays as good as new for a long time. It comes with an amazing ability to withstand intense weathering and public use, which makes it a great investment.
3- Lower Maintenance Costs
Ampelite SR76 is one of those materials that have excellent corrosion resistance. It is not affected by the oxidation of the water along with a general concentration of alkali salt and other different solvents. Due to this, it doesn't require regular maintenance activities such as repair and painting. This makes its life cycle expenses much lower than other conventional materials.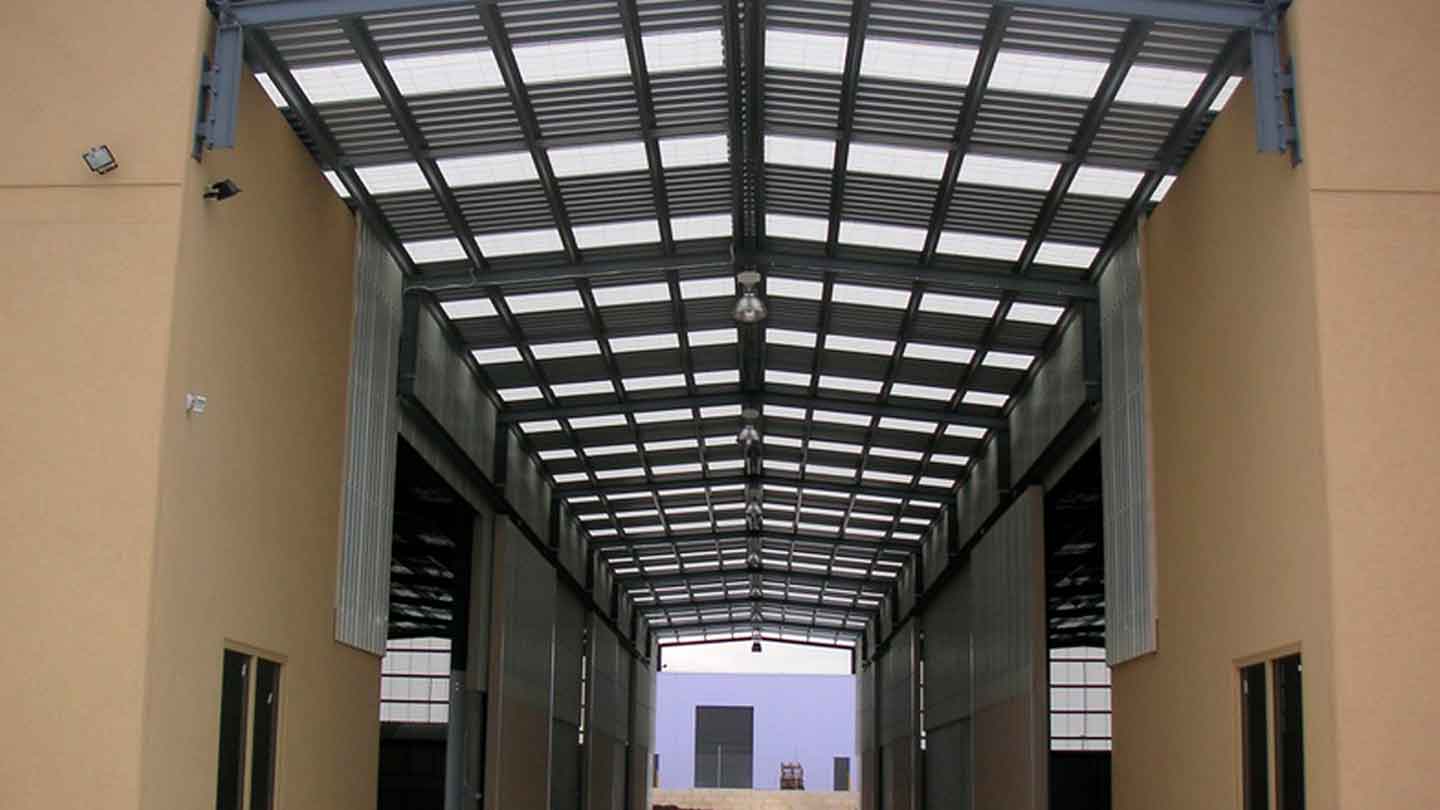 More About Ampelite And Its Products
Ampelite is one of the largest manufactures of GRP roofing products and it provides products and services in Australia, New Zealand, and Asia. This company offers a wide range of plastic sheeting and its products are used for different construction purposes.
One great thing about Ampelite is that it provides products at a very reasonable cost. All the Ampelite profiles and products come with UV protection and fire retardant capabilities. They follow all the safety guidelines and make sure your construction is danger-free.
Some of the common areas where Ampelite fibreglass is used are garages, verandas, sheds, large steel buildings, and patios. Fibreglass absorbs the light and keeps the harmful UV rays out.
This makes fibreglass one of the best options for different workspaces like greenhouses and shade rooms. Coming to the product range, Ampelite has a complete stock of fibreglass roofing products, polycarbonate products, Solasafe polycarbonate products, and accessories.
Ampelite manufactures both domestic as well as industrial fibreglass products. If you talk about the domestic supplies, then it manufactures Wonderglas GCP and grade fiberglass whereas industrial sheeting includes Cool-Lite GC Sheeting, dual roofing system clear slide system, Wonderglas GC, Greenhouse Wonderglas GC, grade fibreglass, SL Fire Retardant Sheeting, and many more.
Apart from the fibreglass products, they also manufacture Solasafe polycarbonate products for both domestic and international markets.
These include industrial solasafe polycarbonate, domestic solasafe polycarbonate, and Greenhouse polycarbonate. At last, their multiwall polycarbonate range offers Greenhouse Lexan Thermoclear, Lexan special Products, and Lexan thermoclear.
So this was some information about all the products that Ampelite provides. Here are features of some other Ampelite fibreglass products.
• Cool-lite GC – The main features of Cool-lite GC fibreglass sheet is that transmits lower heat transmission, which provides a better environment. It comes with Ampelite's Gel Coat Technology and also helps you save money on energy bills.
• Webglas GC- This product is equipped with a very strong woven glass mat that gives high protection. Along with this, it also doesn't require wire safety mesh and is perfect for areas that are always under the risk of corrosion.
• Wonderglas GC- This fibreglass comes with amazing UV protection abilities. High-quality UV resistant gel is used to manufacture it, which provides more protection in comparison to advance surface film technology.