Ampelite Webglas GC & GC+
Fibreglass Skylight Panels
RVA Installs

Webglas – GC and GC+

Industrial Roof Vents
Industrial Roof Leak Repair
Commercial Roof Installers
Call us now on – 1300-564-612
Contact Form
Ampelite Fibreglass – Webglas – GC and GC+
Ampelite fibreglass is one of the best performing fibreglass manufacturers and distributors in Australia.
We are providing our services in Australia, New Zealand, Asia, and Thailand amongst more.
This article presents to you all you need to know regarding one of our products, Webglas GC and GC+.
We pride ourselves in providing the best products for you to use in the harsh environments that pose threats such as corrosion with a variety of options to choose from.
What is webglas?
Let's say you need some UV protection in your working facility, what can you get to ultimately protect you and your staff from the harsh UV rays? Ampelite provides the right solution for you through our fibreglass products.
We will be looking at webglas GC and GC+, what it is exactly, how we ensure the quality and what you need to know about the product for you to make an informed decision on whether or not it is the right purchase for you.
Webglas is a gell coated protective sheet surface accompanied by a heavy gauge woven glass man reinforcement.
Webglas is generally used for roofing and cladding of buildings where metal substrates would corrode quickly as well as deteriorate at an alarming rate.
The webglas is translucent, allowing for natural lighting to come through.
Webglas's major selling point is that its combination of strength and resistance to a vast range of chemicals and low surface erosion compared to that of traditional building materials.We cover surface erosion in our warranty for 20 years. The resin technology used to protect against high UV resistant surface coatings is the same that we here at Ampelite uses in our premium grade Wonderglas GC sheets.
Here is a bit more on the product before we jump into the specs of GC and GC+. Firstly, webglas GC sheets weigh about 3660 grams per square meter, and that is with the reinforced heavy-gauge woven glass mat. The webglas sheets are so affective that safety mesh is not required, saving you money. Our webglas GC entirely complies without restriction with the requirements of class 2 up to class 9 buildings within the building code of Australia.
When webglass is clean frequently, the sheet will keep the original bright shit over multiple years. Natural lighting products such as webglass is determined by the continuous ability to allow enough sunlight into the building.The long-term ability of Durolite products is enhanced by 100-micron integral gel coated surfaces Insteon of laminated polyester film or also known as Maxilite.
How do we provide quality?
Ampelite is the largest and most vastly experienced fibreglass and polycarbonate roof sheet manufacturer as well as distributor in Austrand, New Zealand and Asia. We started in 1969, and boast with 90 years of experience combined by the joint managing directors, now that is quality. We are specialised in the production and development of plastic roofing sheets and organic ventilation products.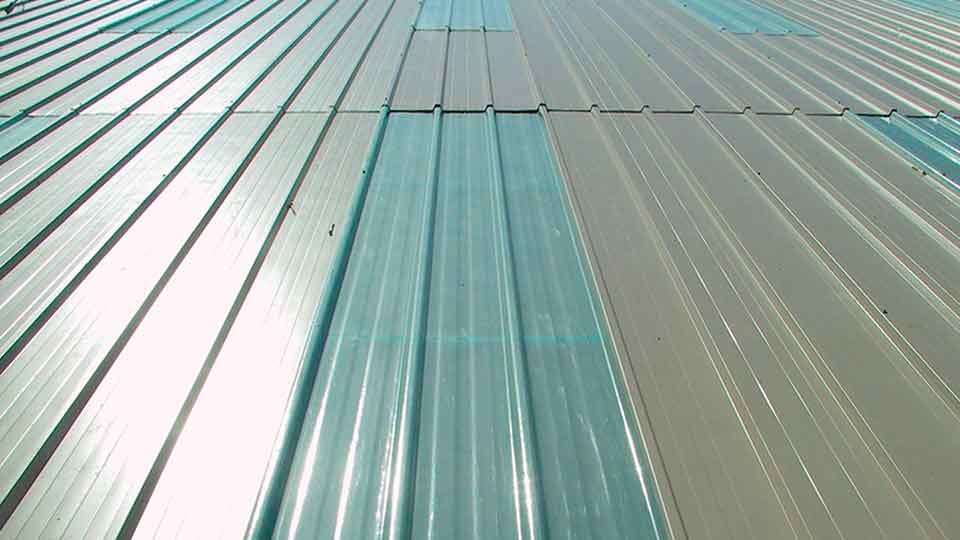 Product details
To help you in your decision-making process, we have outlined the specs and details of webglass GC and GC+. Firstly, webglas GC is a polyester resin-based sheet with a gel coating surface and woven mat reinforcement.
Webglas GC+ is a chemical resistant resin-based sheet with a gel coated surface also with a woven mat reinforcement. Both resin products are UV stable and modified with acrylic to provide fantastic weather-resistant products. GC+ provides extra protection against concentrations such as alkalines or acids.
Details
We will now provide you with further options and details regarding webglas GC and GC+. If you do not find the information you are looking for, please feel free to get in touch with us, and we will be more than willing to assist you with any questions you may have.
COLOUR
You have to categories with regards to the colours available, opaque and translucent colours.
Opaque colours include but are not limited too.
• Rivergum
• Slate grey
• Heritage red
• Gull grey
• Dune
• Mist green
• Beige
• white
• Bronze olive
The translucent colours are a quick shortlist.
• Ice clear
• Opal
• Cool lite
With regards to the translucent and opaque colours, there are light and shade factors to consider which include. If you have a look, you will see that the best option for perfect natural light to come through is the Ice clear translucent colour option.
Translucent color Light transmission Shade co efficient
Ice clear 60% 0.69
Opal 56% 0.46
Opague 0% 0.12
PHYSICAL PROPERTIES
The physical properties will highlight what vast range of aspects our webglas provides. Please note that, although our webglas provides multiple beneficial aspects, it is not recommended to be walking in the sheets during installation, or at least to keep it to a minimal.
Tensile strength (minimum) 110 MPa ( Minimum Requirement 50 MPa )
Impact strength 10 joules
Shear strength 90 MPa
Modulus of elasticity 5.3 GPa
Compressive strength 151 MPa
Flexural strength 181 MPa
Specific Gravity 1.6
Water absorption 0.2% in 24 hours/26o
STABILITY ( MATERIAL COMPARISONS )
Webglas is, compared to our other products, have clear benefits regarding its stability specs. Have a look at the comparison table below.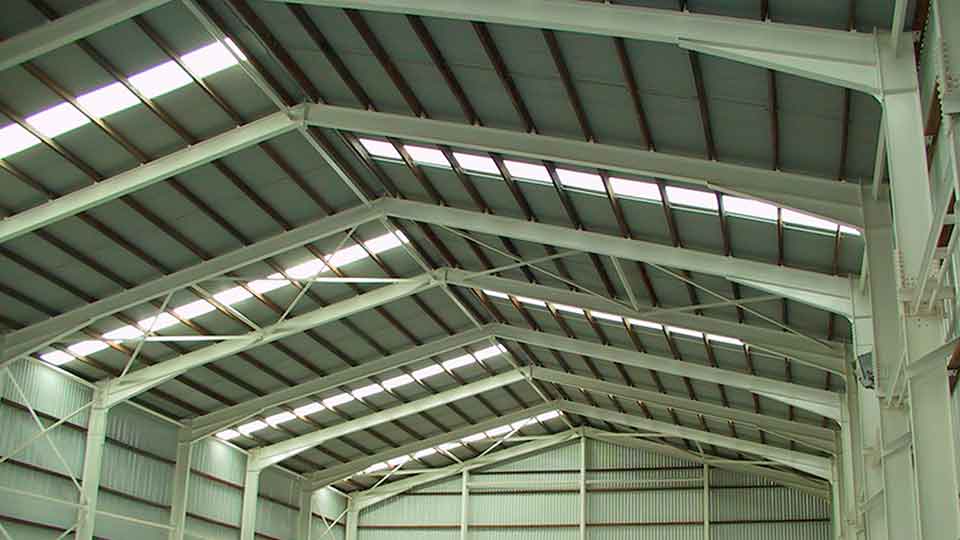 Webglas GC Fibreglass Polycarbonate PVC Steel Aluminium
Thermal expansion 0℃ to 40℃ 9.1 mm 14.4 mm 32.4 mm 30.2 mm 5.8 mm 11.5 mm
Thermal co effeciency 1.9 by 10 – 5 cm/cm ℃ 3.0 by 10 – 5 cm/cm℃  6.75 by 10 – 5 cm/cm ℃ 6.3 by 10 – 5 cm/cm ℃ 1.2 by 10 – 5 cm/cm ℃ 2.4 by 10 – 5 cm/cm ℃
Thermal conductivity 0.096 W/m.K 0.158 W/m.K 0.21 W/m.K 0.15 W/m.K 47.5 W/m.K 23.5 W/m.K
Density 1685 kg/m² 1400 kg/m² 1200 kg/m² 1380 kg/m² 7850 kg/m² 2850 kg/m²