Supplied & Installed Price

Alloy    Warranties 10/5
AIROCLE
1 X 600mm Zincalume
Supplied & Installed Price

Zincalume or Alloy    Warranties 30/5
Silent But Affective
Energy costs have increased rapidly over the past few years. At the same time, the modern lifestyle has become more energy-intensive. So there's a real need for solutions that can meet our energy needs while reducing our energy consumption.
One of the ways to accomplish this is by using quality roof ventilation products. Roof vents are ventilation units that are installed on the ceiling of a home, factory, warehouse, manufacturing unit or virtually any other structure. They come in a variety of shapes, sizes, colours and types. Depending on their size, they offer excellent ventilation for areas as small as a kitchen and as large as an entire warehouse.
Passive roof vents, in particular, are the perfect way to reduce your energy bills. These vents consume zero energy. They use the wind to naturally ventilate an indoor area by replacing stale air with fresh air.
Versatile Workhorses
And they are so effective that they can ventilate large industrial and manufacturing units with excellent results.
Roof vents are also versatile in their application. So they are equally good for use as flat roof ventilation products, commercial ventilation, domestic ventilation, and shed roof ventilation. The installation of the vents can be tweaked and adjusted to precisely meet the angle of a given roof.
We offer a variety of roof vents to meet a diverse range of ventilation needs. This includes industrial roof vents, roof vents for homes as well as direct ventilation kits. All ventilation products we offer are designed specifically for the homes and businesses located in Australia. So they are perfectly well-suited for the Australian climate and weather conditions.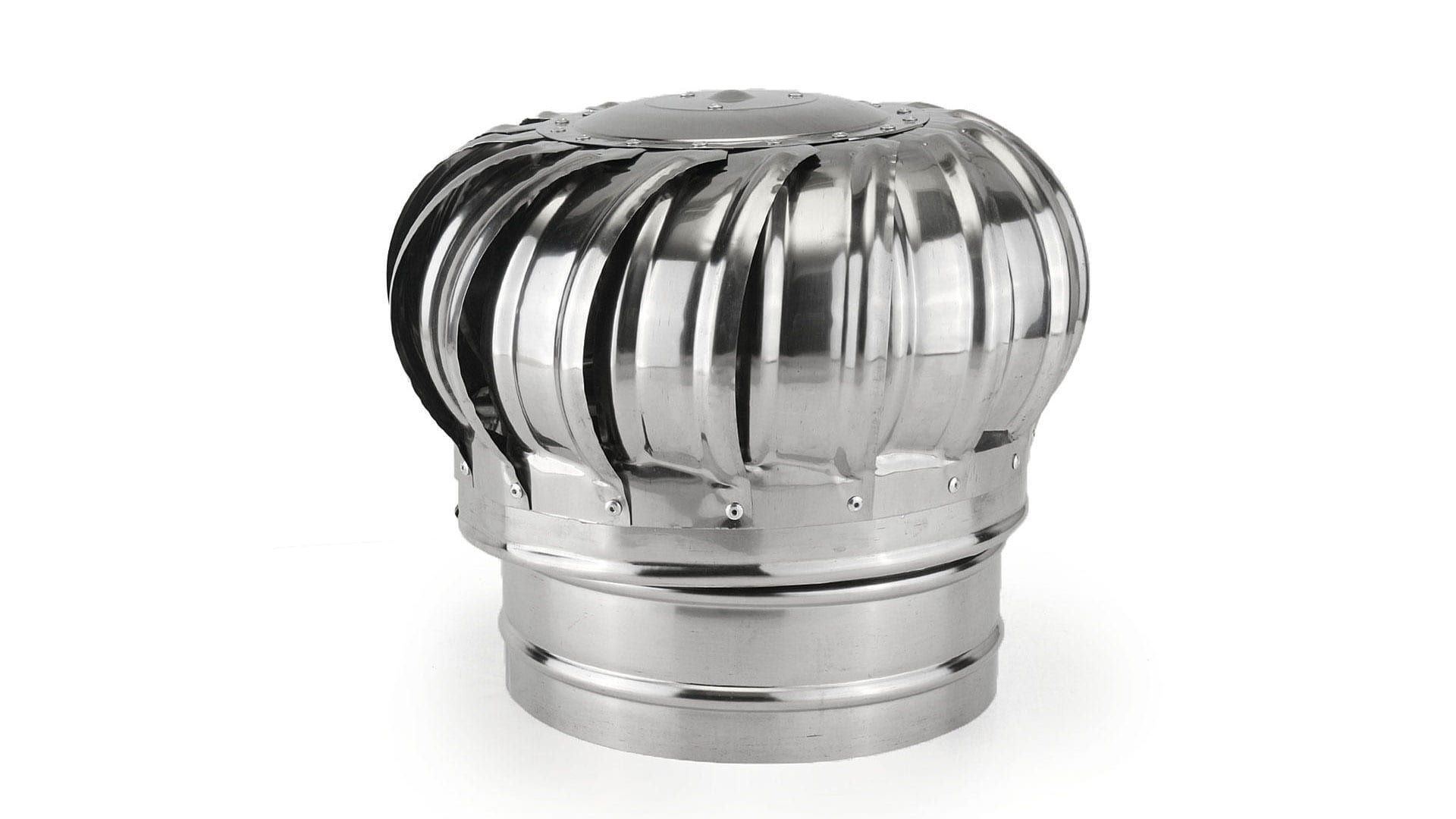 Industrial Roof Vents
Industrial units typically need regular air ventilation.
This is particularly true for such plants or buildings where industrial processes may produce harmful gases, smoke or moisture.
A quality ventilation system effectively removes these from the environment within the building.
This ensures the safety and well-being of both the workers and the workplace.
A wide variety of industrial roof ventilation systems are available in the market. However, businesses around Australia particularly prefer the Ampelite SV ventilators. This is for a number of reasons.
For a start, these ventilators come in a wide range of shapes and sizes. So they can cater to a variety of building sizes and ventilation needs. They can effectively handle all kinds of ventilation needs from those of small business units to those of large-scale manufacturing facilities.
At the same time, these vents are rather inexpensive. They don't run on power, so they have a simple enough design which makes them incredibly affordable. Their lightweight design is also adaptable, so they can be easily mounted and installed on virtually any type of industrial or commercial roof.
Another reason why the Ampelite industrial vents are the go-to choice for Australian businesses is their sustainable operation. As mentioned above, these vents do not require any power source to run. Instead, they have a brilliant and creative design which allows them to harness the power of the wind. The wind rotates the vent hood of the ventilators who, in turn, are able to exhaust the stale air and fumes from the inside of the building and replace them with fresh air from outdoors.
These vents are an inexpensive, reliable, durable and easy method of ensuring air quality within a building. Roof ventilation installation costs associated with these vents are also minimal. Following are some of the key benefits offered by the industrial roof vents we offer.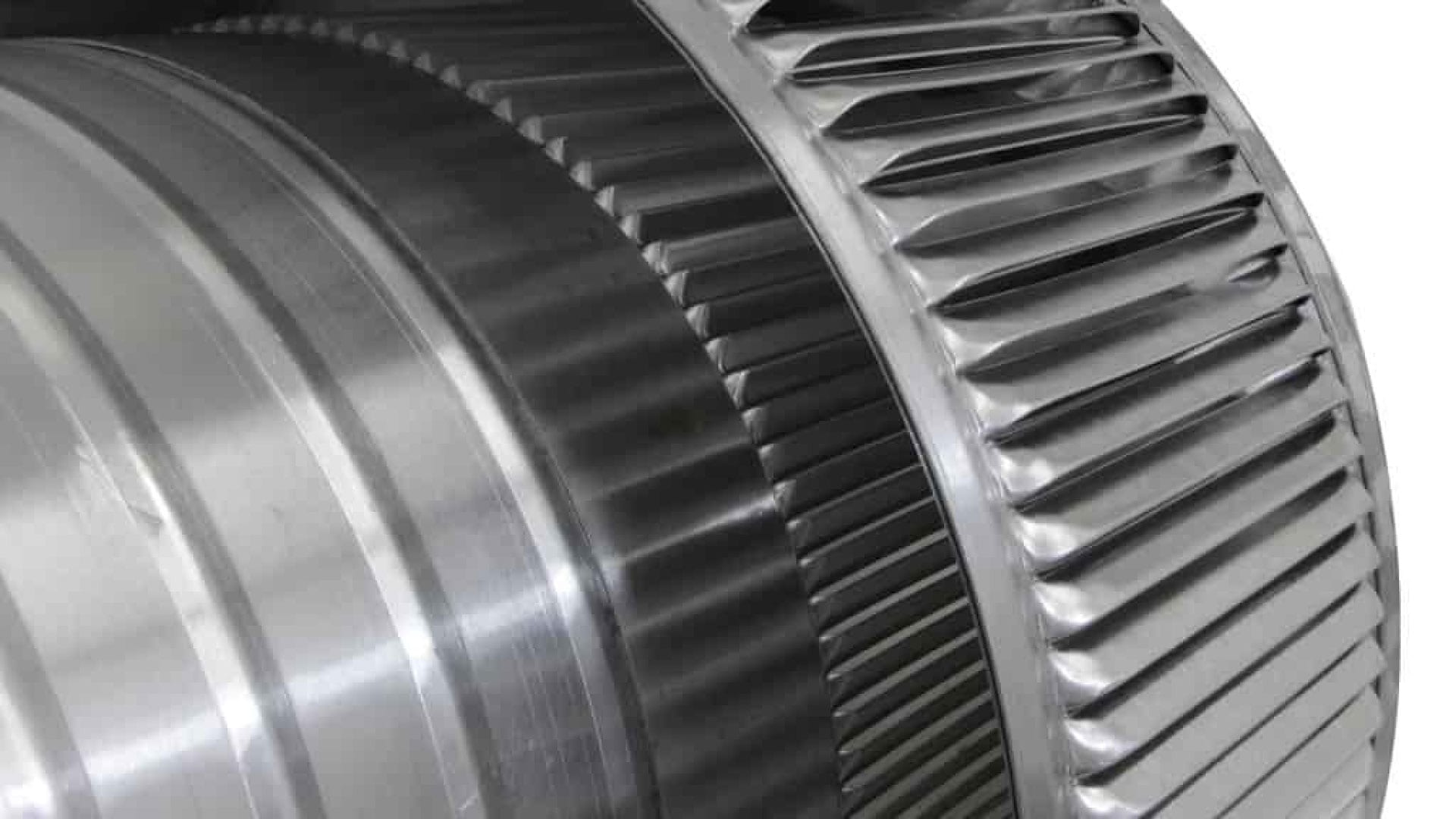 Benefits of Ampelite Industrial Roof Vents
Low Capital and Installation Cost: Industrial roof vents can range from highly affordable to unbelievably expensive. The Ampelite industrial roof vents fall on the affordable side of the spectrum. These vents have a significantly low capital price. Not only that, the installation process is quick and easy, which reduces the overall installation costs as well. Add to it the long-term energy-free operation and you have an excellent return-on-investment.
Heavy-Duty Ready: Ampelite vents can handle everything from pit gases, moist air, and air laden with particles which may clog most other vents. These vents are designed to handle large-scale ventilation in industrial and commercial facilities. They also come with a higher ventilation capacity per vent which makes them particularly suitable for buildings that require some heavy-duty ventilation.
Zero Maintenance: Once an Ampelite industrial vent is installed at an industrial facility, you don't have to worry about any maintenance tasks. These vents are completely maintenance-free and are able to maintain optimal performance for a long period without any hiccups.
No Power Source: Ampelite industrial vents are designed to have a minimum energy footprint. So they do not use any additional power. The vents are designed to optimally utilize the wind energy and have a very eco-friendly operation. This makes them an excellent choice for Australian businesses who want green energy solutions to their ventilation needs.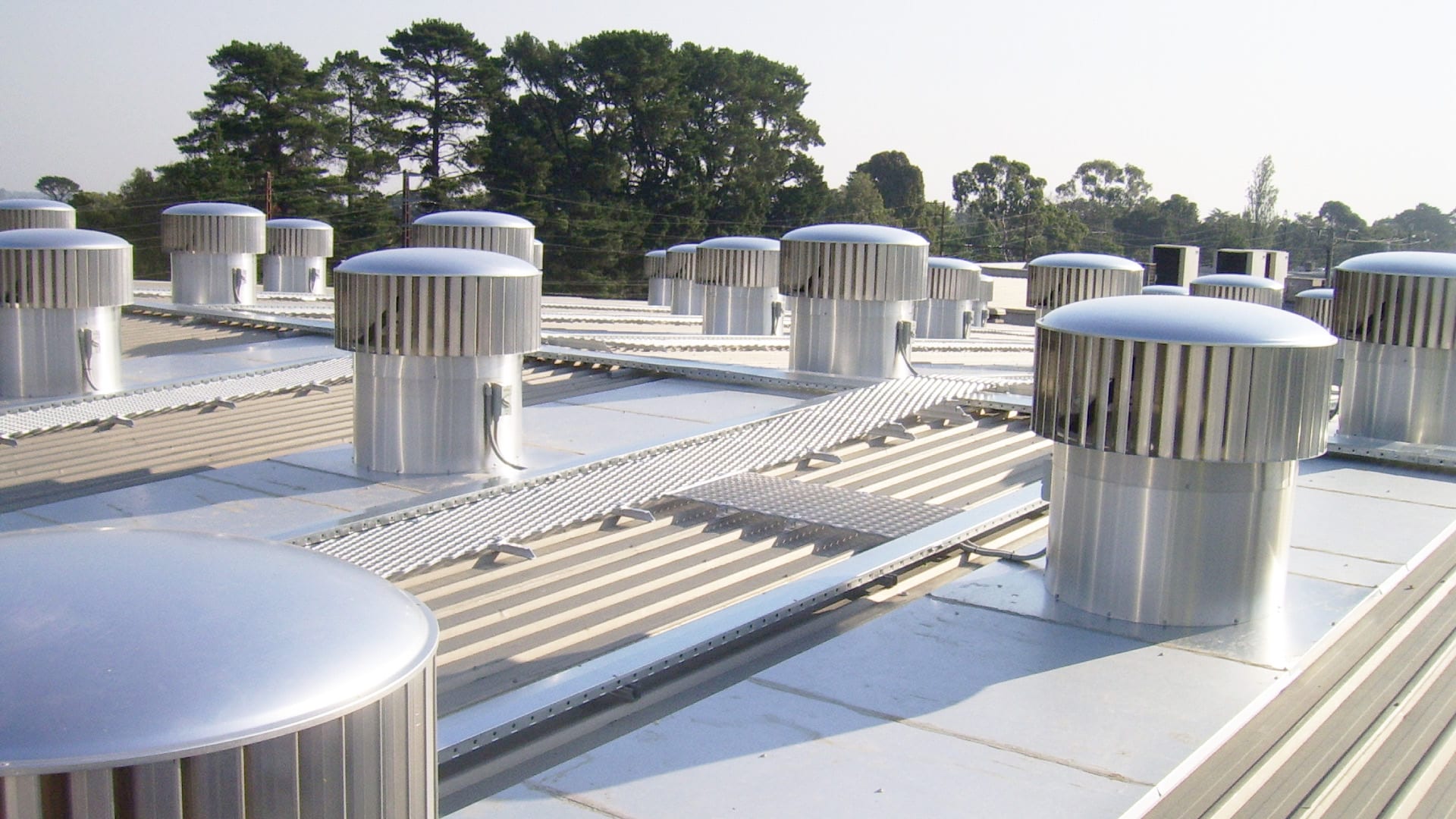 Roof vents are an excellent way of maintaining a desired indoor environment during winters as well as the summers. Australian homeowners can particularly benefit from roof vents as these vents effectively trim down energy costs year-round.
During winters, hot air rises up towards the ceiling and gets trapped. This hot air may melt the ice and cause it to refreeze in odd places along the ceiling. This can cause significant damage to your home's ceiling in the long-run. A quality roof vent effectively removes the hot air as well as the moisture, keeping your indoors dry and snug.
Summers can be really hot around Australia and air-conditioning costs peak during the hottest months. As more homeowners look to greener ways of cooling their homes, roof vents for homes are an excellent solution. When the hot summer sun shines down on your ceiling, it can heat up the air inside your home. The hot air rises the temperature indoors and requires your air-conditioning system to exert more.
Roof vents resolve this problem by removing the hot air as it rises towards the ceiling and replacing it with cooler air from outdoors.
This reduces the load on your air-conditioning system and helps you bring down your energy costs. In this way, roof vents offer the best roof ventilation solution for most homes.
When it comes to roof vents, you can choose from passive and active roof vents. We offer a range of premium-grade passive roof vents from Ampelite which is the leading brand of vents in Australia.
Passive roof vents use the natural air flow to exhaust stale air and replace the interior of your home with fresh air. Since they use no power, they incur zero energy costs. This makes them incredibly sustainable and environment-friendly.
Following are some of the stand-out benefits offered by the residential roof vents that we supply and install.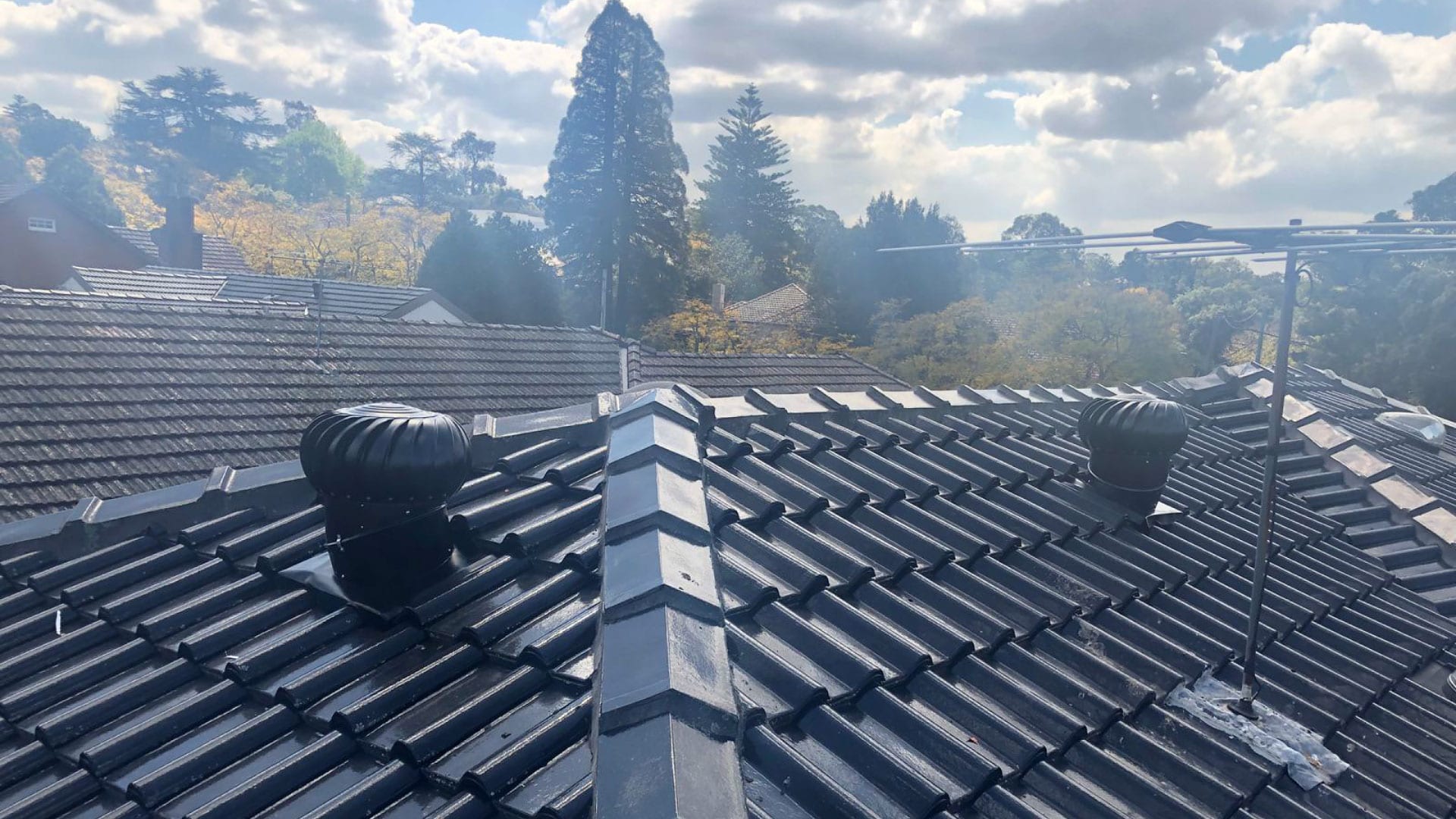 Benefits of Ampelite Roof Vents for Home
Better Energy Efficiency: Roof vents remove hot air near the ceiling. In winters, this prevents the build-up of moisture and ice dams, mitigating the heating needs of your home. During summer, replacement of hot air with fresh air maintains a cooler interior, reducing the load on your air-conditioning. In this way, roof vents help reduce energy costs and improve the energy efficiency of your home year-round.
Safer Home Structure: If hot or moist air stays trapped near the ceiling of your home, it can cause significant damage. It melts the ice and causes it to refreeze during winters. The resulting ice dams can damage the shingles. The moisture build-up can also cause the growth of mildew and damage structural components such as wood frames. With roof vents, you can effectively avoid these problems on a long-term basis.
Natural Ventilation: The Ampelite domestic roof vents we offer utilize a unique design for natural ventilation. This means that these vents do not use electricity or any other power source at all. So the long-term operational cost of such vents is essentially zero. At the same time, you are able to incorporate a green-energy product into your home's energy ecosystem.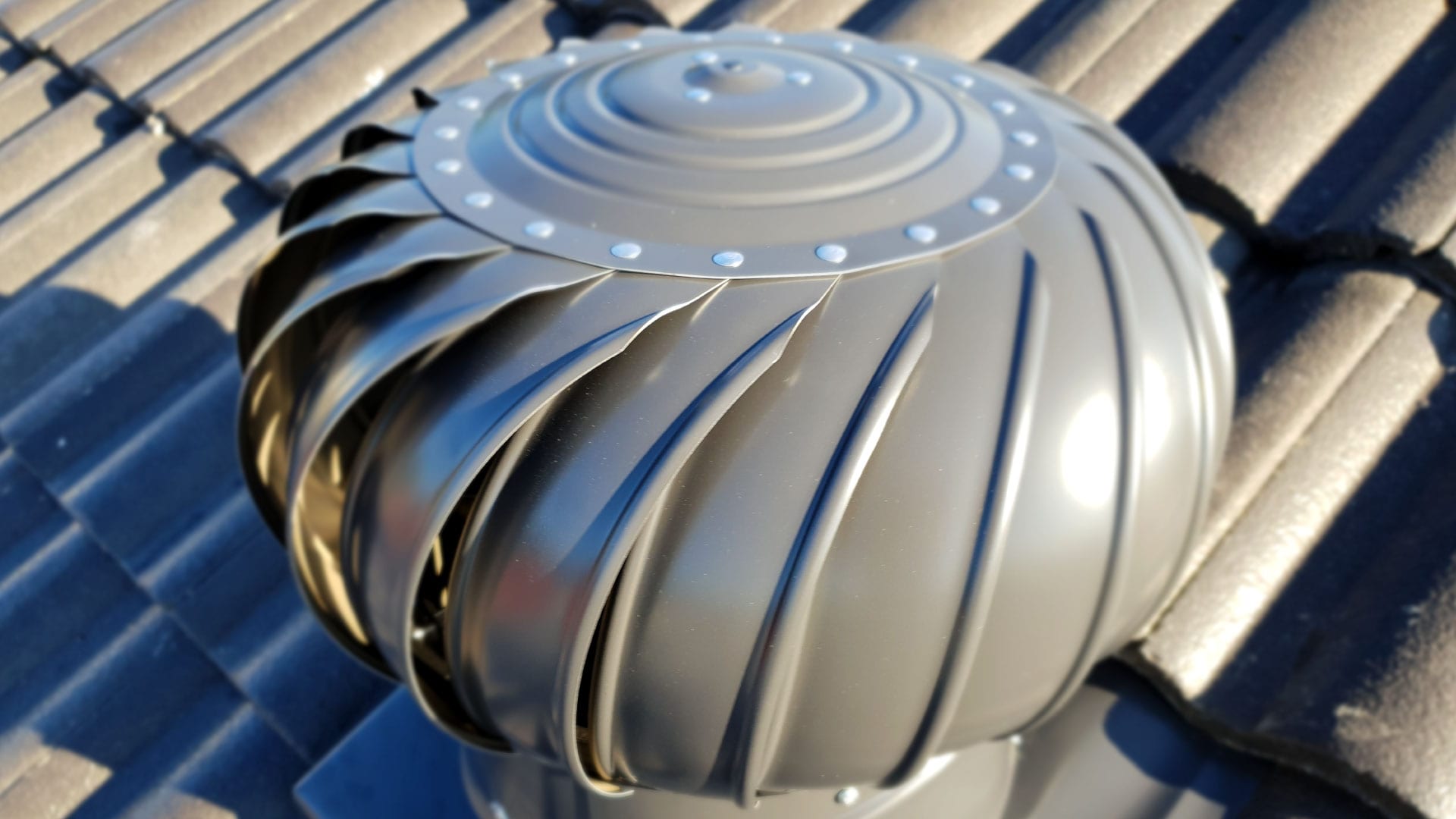 Direct Venting Kits/Products
Installing roof vents for the main living room or central hallway is an easy task. It is a lot more difficult when are looking to ventilate a smaller area such as the kitchen, the laundry, or the toilets. The traditional method of ventilating these areas is to ventilate them to a ceiling space. Then another ventilation system is used to ventilate the ceiling space.
This method of ventilating the smaller areas at a home is costly and inefficient. It uses two-tier ventilation and consumes greater energy. In comparison, a quality direct venting kit provides a far superior ventilation solution at the fraction of the cost.
Ampelite's Direct Venting Kit essentially connects the kitchen, laundry or toilet at your home directly with a roof vent. This is achieved by using a flexible duct. The duct can bend through the roof structures and any other hurdles to flexibly connect the vent head at the ceiling with the kitchen or the toilet. The duct that is used in such a ventilation system is the same diameter as the roof vent so that the air is ventilated very effectively.
The direct venting kit allows direct ventilation of even the smaller areas of your home. This eliminates the need for using a two-tier ventilation solution and allows you to use the Ampelite ventilation head which requires zero energy consumption. It uses wind energy and natural ventilation to remove the stale air from your kitchen, laundry, toilet or a storeroom and replace it with fresh air from outdoors.
This also means that you incur no ongoing energy costs when you install a direct venting kit. The Ampelite direct venting kit is an excellent long-term solution that requires zero maintenance on your part.
Benefits of Direct Vent Kits/Products
Direct Ventilation: Traditional ventilation methods make it impossible to directly ventilate smaller areas such as kitchens or toilets. Direct ventilation kits let you achieve the impossible by combining standard ventilation unit with a flexible duct. The duct connects your kitchen or toilet directly with a vent on the ceiling. This results in far more effective ventilation.
Easy Installation: Direct vent products from Ampelite feature a simple design. This makes them incredibly easy to install. The installation process requires little to no disruption to your home and takes little time. This is why roof ventilation installation costs for these kits are minimal.
No energy costs: The direct venting kits we offer use natural ventilation. They require no additional power source and can ventilate very effectively by using the wind energy. So you incur zero energy costs, making these kits a sound long-term investment.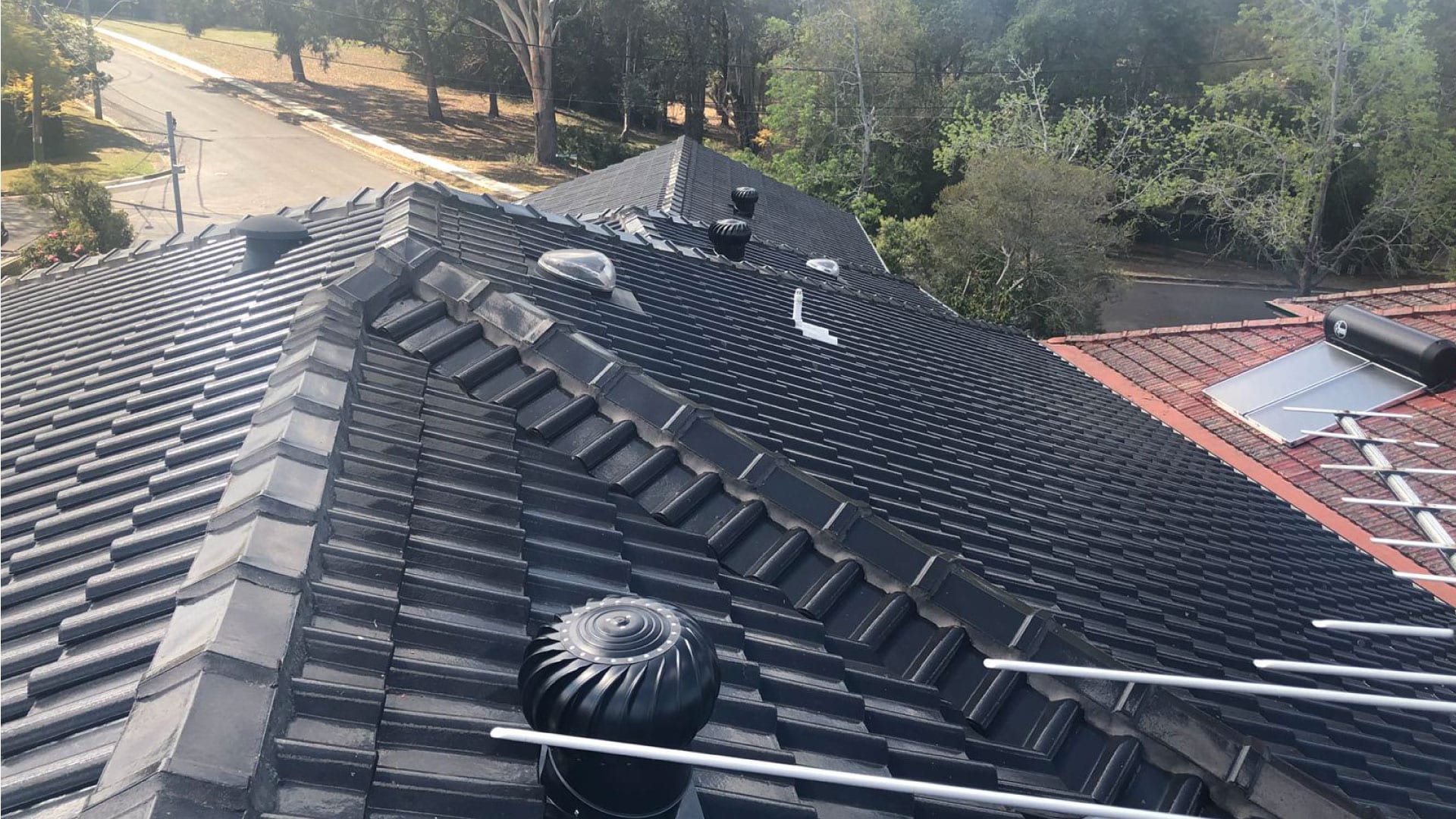 Why Choose Roof Vents?
Conventional HVAC units consume a lot of energy. This results in significant energy costs for businesses and homeowners alike. To add to it, the Australian weather necessitates a heavy usage of HVAC year-round, which is also harmful to the environment.
Roof vents offer a comprehensive solution to this problem. Following are some of the key reasons why Australian homeowners and businesses increasingly prefer roof vents.
Lower Energy Costs: Quality roof vents play a very important role in reducing energy costs. They remove the build-up of hot air and moisture near the ceiling. In summers, this helps in maintaining indoor temperatures without additional load on the air-conditioning. In winters, this removes the moisture and keeps the air dry indoors. In both cases, the energy consumption is reduced due to a naturally maintained indoor environment.
Healthier Air Quality: Indoor air can become stale over time. This is particularly true if this air is undergoing continuous heating or air-conditioning. At industrial or commercial places, the presence of a large number of people or the operation of machinery can deteriorate the air quality. Roof vents offer real-time replacement of stale air with fresh air from outdoors. In this way, they help ensure a healthier air quality at domestic and commercial structures.
Maintenance Free Ventilation: You just need to install a roof vent once and enjoy quality ventilation for a long time without worrying about any maintenance. Roof vents that use natural ventilation require zero maintenance. They can withstand the outdoor conditions very well, so they are also very durable and last fairly long.
Zero Energy Consumption: Unlike many other ventilation solutions, the roof vents we offer consume absolutely no energy. So you don't have to connect them with electricity or any other power source. These vents use the wind energy to rotate automatically and exhaust the stale air indoors while replacing it with fresh air. In this, they are a very eco-friendly ventilation solution.
Why Choose Us?
We have been the leading supplier and installer of roof vents in Australia for many years. Over the years, we have worked with a large number of homeowners and businesses located all over Australia. Our long list of satisfied clients is a testimony to the quality of our services and our commitment to excellence. The stand-out features of our services include:
Australia-wide shipping: We deliver our roof vents and related products all over Australia. Whether you are a homeowner or a business, we will ship your order straight to your doorstep.
Timely Services: We pride ourselves in the timeliness of our services. Simply get in touch with us and let us know your venting requirements. We will get back with recommendations within 24 hours. Once you place your order, we will also ship the products and install them at your home or commercial facility in record time.
Affordability: Our aim is to make venting products affordable for Australian businesses and homeowners. This is why we work directly with the manufacturers. We also install the roof vents at very affordable costs. To top it, we share an estimate of the expenses with you beforehand so that you are perfectly aware of the costs involved.
Contact us today to get a no-obligation price estimate and other details about our roof ventilation products.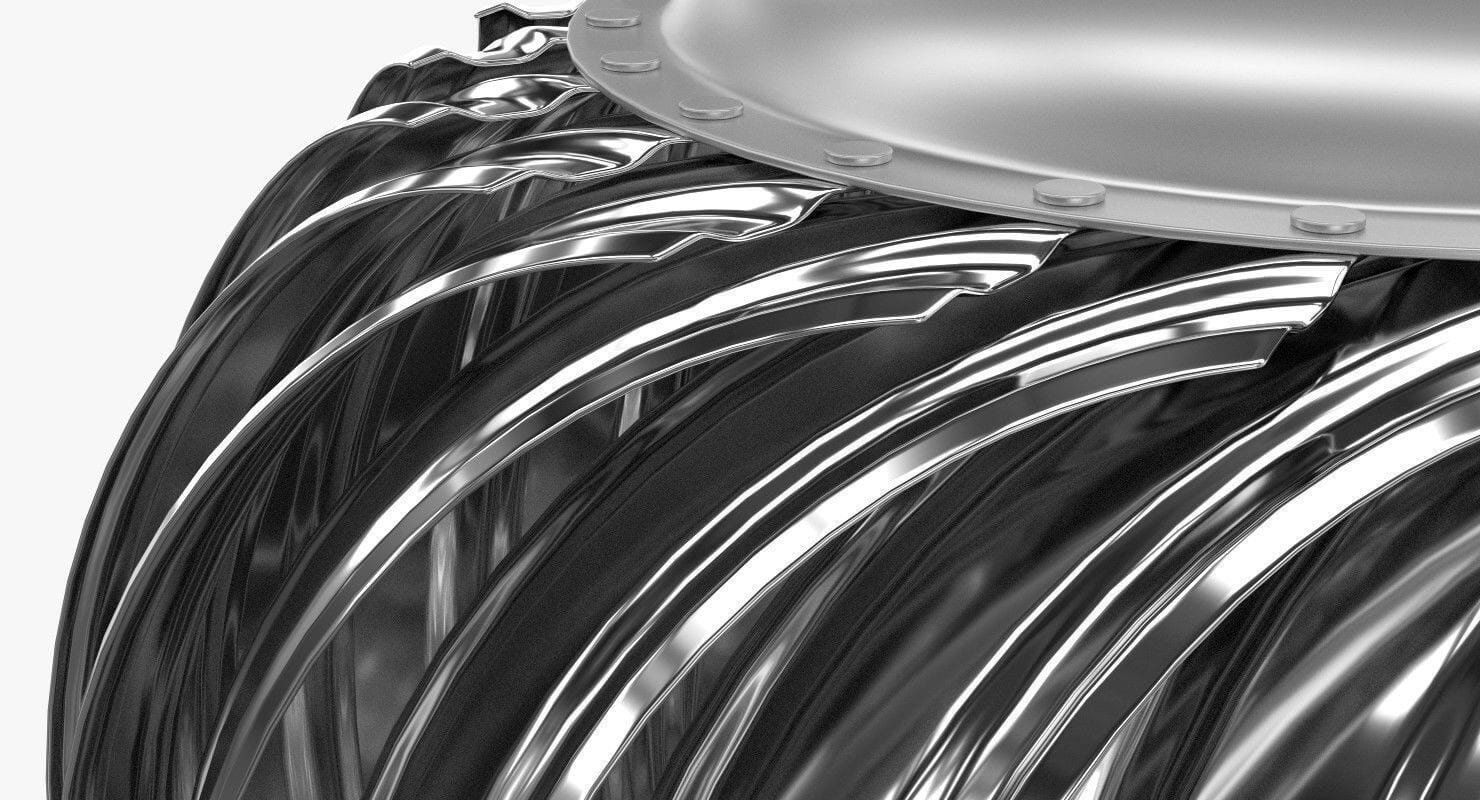 We have been in business for over 30 years as a commercial & residential roofing company. RVA is the sister company of Sydneyroof.  At RVA we are focused on Industrial & Domestic roof ventilation, fibreglass skylight panels, and roofing utilities. We believe these areas of the roofing industry have been largely marginalised.  We however, are focused on taking this part of the industry and creating a service-oriented response to our customer's needs.

Our pricing is transparent and highly competitive. We do our best to take the guesswork out of the final cost at the beginning.

We take pride in our workmanship and are proud to warranty our workmanship for 5 years, in addition to the manufacturer's warranty.

Nothing says commitment like longevity! We are proud of our commitment to our craft and our customers.