Fantech Industrial Fans
HC Series Industrial Exhaust Roof Fan
HC Series Industrial Exhaust Roof Fan
Industrial processes often result in the production of noxious or flammable gases.
Both pose a serious hazard for the workplace and the workers. Noxious gases can create a very unhealthy environment, posing serious threats to the employees.
Flammable gases create a fire hazard which could cause damage to the property and the personnel.
The HC Series industrial roof exhaust fans are specifically designed to prevent such contingencies.
The fans in this series are constructed from heavy-duty galvanised steel.
Together with the material options of nylon, aluminum or anti-static for the impeller blades, these fans deliver an exceptional performance in removing undesirable fumes from the air.
They are highly effectively in keeping the environment clean and healthy
Built for heavy Work Load
Apart from handling unhealthy fumes effectively, HC series fans are also very good at handling air at elevated temperatures.
This means that they are a perfect solution for smoke-spill applications while enabling free air intake whenever required.
You can choose from a wide range of models and products featured in the HC series.
Most models come with controllable motor speeds with plenty of checks in place to make their operation perfectly safe.
In all, the series features 10 sizes and you can choose from these depending on the size of the area, motor power required and other factors
Stand-out Features
All-metal construction for a durable design

Multi-purpose roof exhaust fans

Energy-saving and environment-friendly motor technology

Suitable for handling and removing noxious gases

Infinitely controllable motor speed

Ability to configure the fans with sensors for real-time environmental feedback

Easy installation with a plug-and-play system
Product Details
| | |
| --- | --- |
| Construction | Main body of the HC series products is constructed from galvanised steel. Impeller blades come constructed from anti-static, aluminum or nylon depending upon your preferences. |
| Diameter | Diameter ranges from 500mm to 1800mm with 10 product sizes each with a different diameter size. |
| Motor | Speed-controllable motors with a supply rating of 415V and featuring ball bearings. |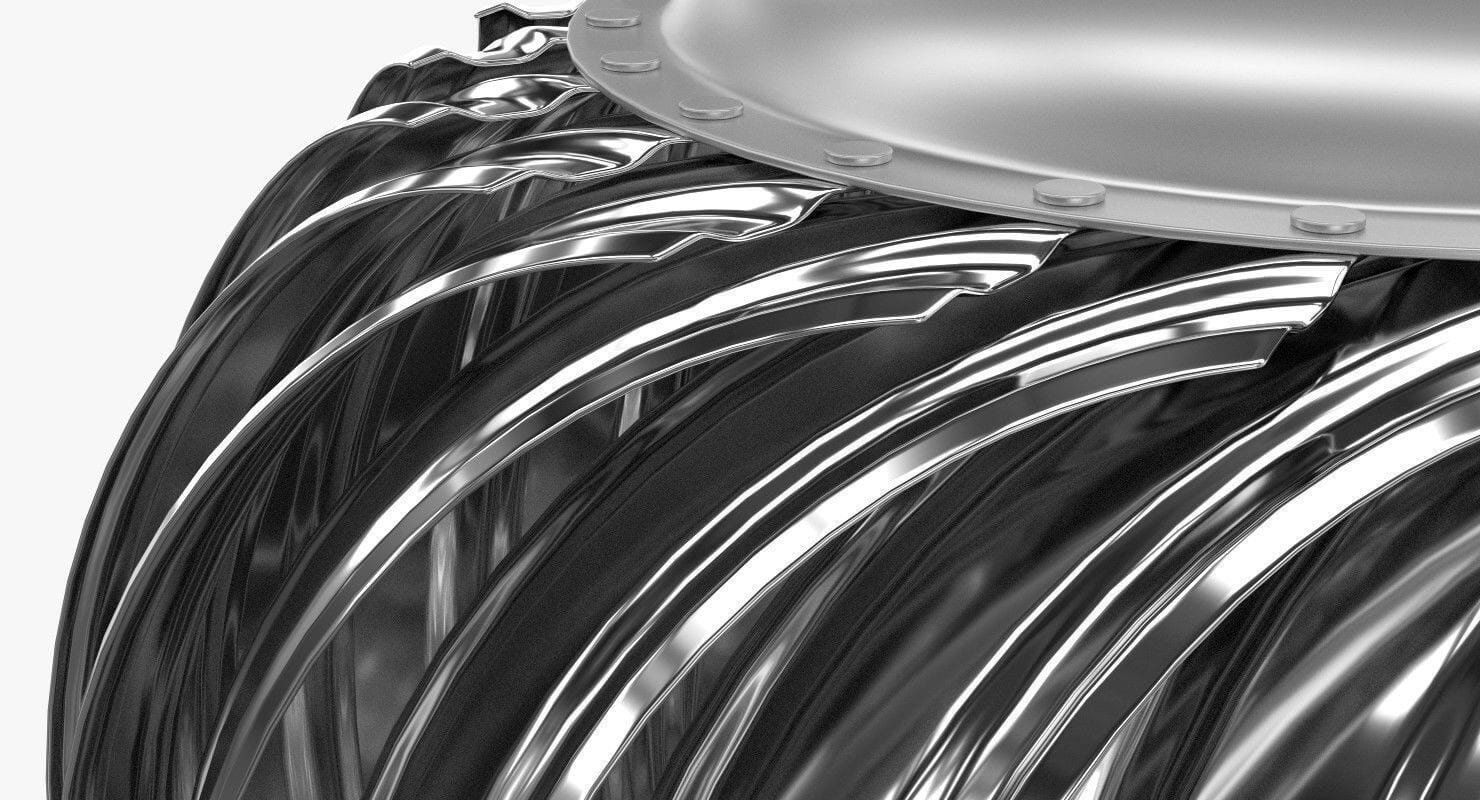 We have been in business for over 30 years as a commercial & residential roofing company. RVA is the sister company of Sydneyroof.  At RVA we are focused on Industrial & Domestic roof ventilation, fibreglass skylight panels, and roofing utilities. We believe these areas of the roofing industry have been largely marginalised.  We however, are focused on taking this part of the industry and creating a service-oriented response to our customer's needs.