Framing Roof Types
There are several different styles of roof framing that are commonly used throughout residential and commercial properties.
Each one has its own strengths and weaknesses that may make it more suited to a particular use case; however the choice of roof any given build may sometimes come down to pure personal preference regarding the look of the roof.
In this post, we are going to take a closer look at the most popular roof framing options, as well as highlighting the reasons you might want to go with that option on your next project. So let's get into it!
Flat Roof
Flat roofs are the simplest style of roof you can frame, with the construction consisting of little more than strong rafters resting across the walls of the structure. Flat roofs are great when you want the rooftop space to be useable—a rooftop patio, for example—but beyond that their only advantage is cost.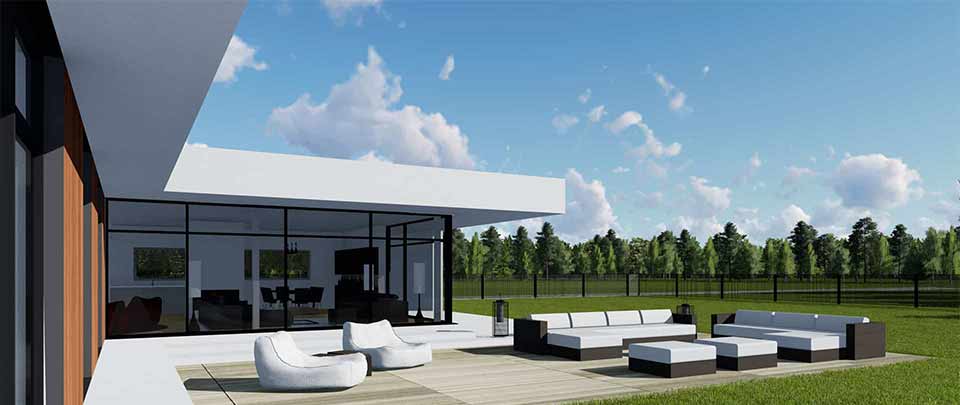 Flat roofs are typically the cheapest framing type to build, which is a big part of the reason they are usually chosen for large commercial buildings, such as retail outlets and warehouses. Sagging can be a problem for flat roofs, however. If water is allowed to accumulate, it will pool up and create additional stress due to the weight of the resting water. Eventually, this can lead to leaks if not properly maintained.
Gable Roof
Gable Roofs are very common in residential properties. These are the roofs that have two sloped sides and resemble a triangle from the other two sides. The sloped sides of a gable roof shed water and snow much more easily than a flat roof, as well as allowing more ventilation. The interior of a gable roof can also be used to create attic space or even livable space with an attic conversion.

The main disadvantage of gable roofs is that they are not ideal for high wind areas—particularly if the roof is finished with tiles or shingles, as these can be peeled away by high winds.
Hip Roof
Hip roof framing is similar to a gable roof except for the fact that all four sides of the roof are sloped.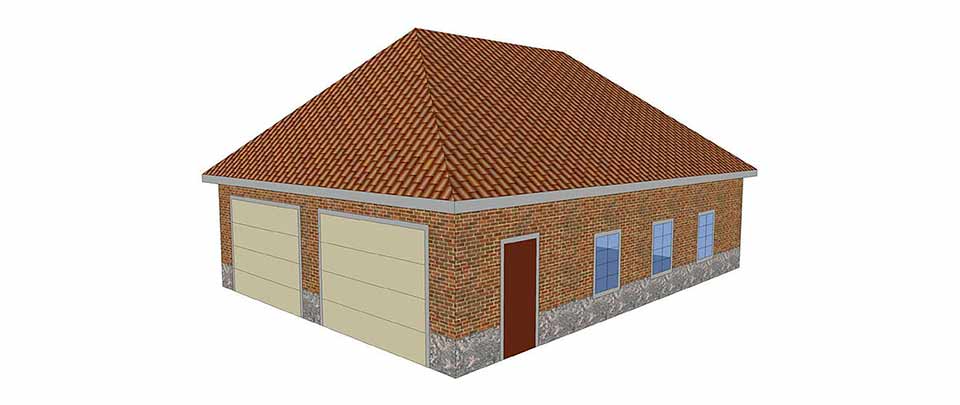 It shares many of the advantages that a gable roof boasts, such as creating useable internal space and shedding water and snow easily, but with the added bonus that it is better with the wind than gable roofs since all sides are sloped, and there is no direct resistance for high winds to encounter.
Skillion Roof
A skillion roof—sometimes referred to as a shed roof, or mono-pitch—is a single surface like a flat roof, but pitched at an angle. This type of roof is most often found on smaller periphery buildings, such as sheds, but is becoming increasingly common in modern homes.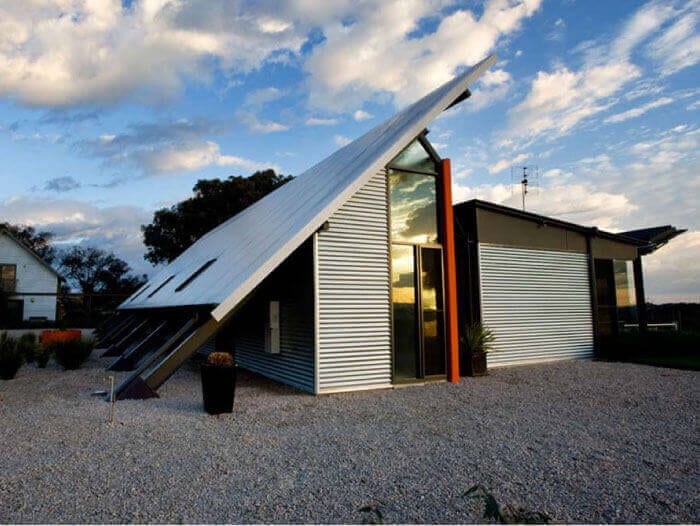 Like flat roofs, it is a very simple design, and as such, often cheaper than something like hip roof framing. It is also better at shedding rain and snow than a flat roof. On the other hand, the rooftop cannot be used in the same way that a flat roof can, and the profile of the roof does not allow for much useable space inside like a gable or hip roof would.
Butterfly Roof
One way to think of a butterfly roof is as an inverse gable roof. This style of roof framing features two sloping sides that slope inwards, meeting in the middle where a valley is created. The advantages of this style include the ability to have windows at the high points of the building, letting much more natural light in than you would otherwise get, and water collection.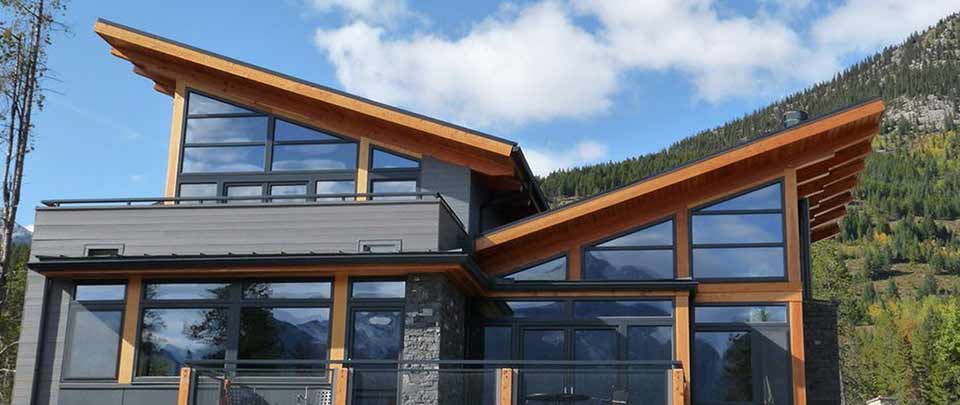 The V-shaped design of the roof funnels any water that hits the roof into the central valley where it is easy to collect, making this roof ideal for greenhouses, or houses in dry regions where drought is common. On the downside, butterfly roofs are costly compared to more conventional roofing styles and need careful maintenance over time to ensure leaks don't develop.
Gambrel Roof
Also known as a barn roof, a gambrel roof features two distinct sections of roof that are essentially both gable roof designs, but at different pitches. For a gambrel roof, the angle of the lower portion is steeper than the slope of the upper part. In fact, the lower portion is often close to vertical.
The main advantages of this style of roof framing are that it creates a lot of useable space inside the roof, and it is relatively inexpensive compared to some of the other types of roof framing. The main disadvantage is that this style of roof is less than ideal for high wind areas.
Mansard Roof
A mansard roof—also known as a French roof—is a little like a cross between a gambrel roof and a hip roof. It features two slopes, with the lower slope being much steeper than the upper one, but unlike a gambrel roof, the slopes are on every side.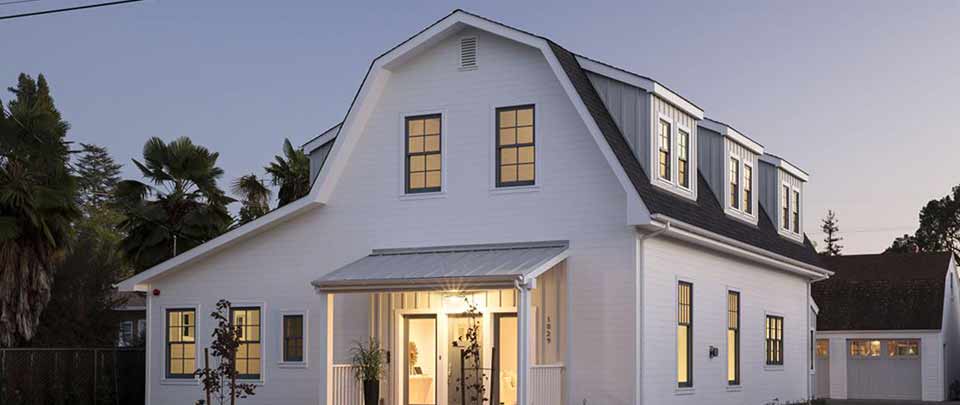 Like gambrel roofs, this style of roof framing creates a lot of livable space inside, but the upper portion of the roof isn't as good at shedding snow as something like a gable roof, so it may not be ideal if your build is in an area that gets a lot of snow.
Saltbox Roof
A saltbox roof is essentially a gable roof where the two slopes are not symmetrical. This style of roof is good at handling heavy rain, and it creates a lot of useable living space inside the roof itself.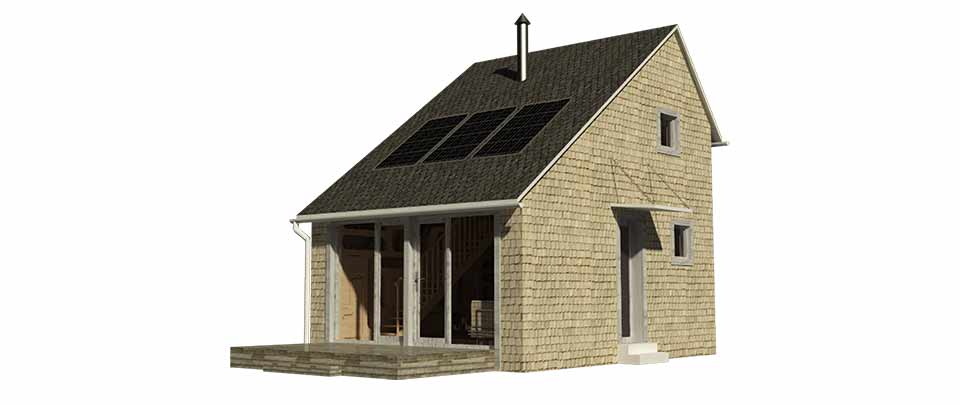 On the downside, the asymmetrical design is more complicated than a standard gable roof design, and so the cost of building it tends to be higher.
Curved Roof
Curved roofs are not particularly common, but are growing in popularity. They have the unique distinction of having wildly different properties depending on how the roof is designed. For example, a tall curved roof is excellent at shedding rain and snow, but not ideal in high winds. Of course, the reverse is true for a low curved roof. The main advantage is a relatively unique look since so few buildings use this design.