Metal roofs are the first choice for Australian homes as the right roofing material to increase structural strength and add value to the property. The metal roofing has been around for decades and has stood a test of time in Australia's harsh climate extremes. Metal roofs remain the best choice in many climates, including the Australian environment. When appropriately installed, a metal roof can offer decades of long term performance, lasting up to 100 years. Metal roofing is a durable roof product and is generally cheaper to install due to the single metal sheet spanning a wide area. They also need minimal maintenance due to comprising high-quality products.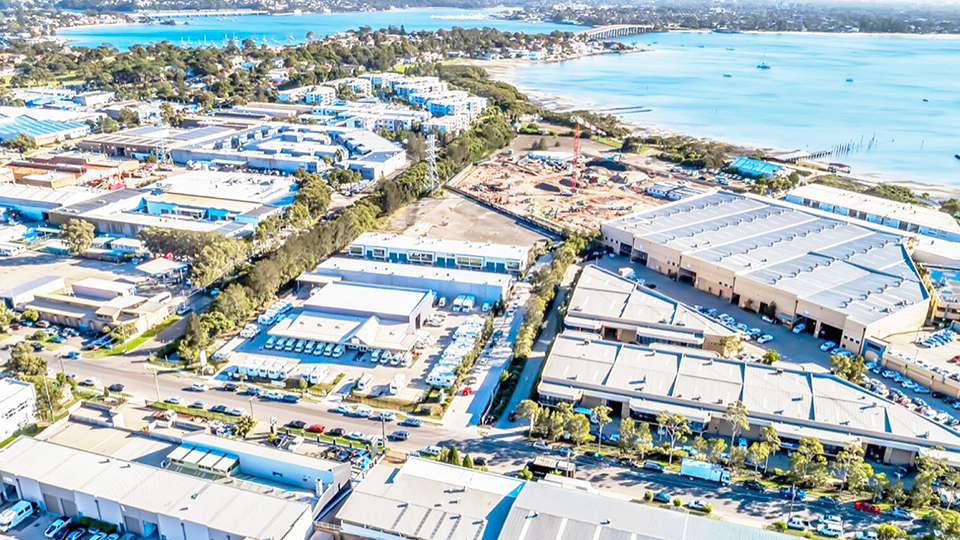 Metal Roofing – An Enduring Chocie
The commercial metal roofing has been around for many years and remains one of the most popular commercial roof choices available today. The retail roofing industry is a rapidly growing industry that has undergone a paradigm shift in the last few decades. Australia has experienced changes in the roofing sheets industry due to growth in industrial application and dissatisfaction with the available convenient options.
A metal roofing system consists of overlapping metal roofing panels that are fastened to open framing or a solid substrate. They are durable in varying weather conditions and hold up well in extreme climates. They are attractive because of their longevity, minimal maintenance, and energy efficiency. The roofs can last 40 to 70 years, depending on the material and will not corrode or crack. The metal roofs are also impactresistant and will not need the costly periodic maintenance that other roofing materials often require. They are also safe in that they do not spark or ignite into flames and can reduce cooling costs.
The disadvantages of metal roofing include being more expensive than the other roofing materials due to their high quality. They can also be noisy, especially during heavy rain, and can expand or contract depending on the temperatures. The metal roofing industry can seem a bit overwhelming with different types and styles of products available. As a result, when choosing a metal roof, there are several options to consider, including the profile types.
Types Of Metal Roofing
The metal profile systems are used when building an efficient, reliable, and cost-effective envelops of commercial buildings. Different profile types of metal roofing are used in the industrial business sector. The different types of roof panels have their advantages and disadvantages that allow for comparisons. They also come in a variety of color options that matches any architectural roof design.
Corrugated roofing is a type of metal roofing that is ribbed and reliable, often standing the test of time. The corrugated roofing can be used as either a roofing or walling product to reflect a traditional or modern architecture depending on the application. These roofing sheets are mostly used in agricultural buildings, as they feature repetitive folds on their surface. Because of their unique shape, they offer years of reliable utility and enhanced strength. Their ridged design with ridges and grooves makes them stronger than before, with the wavy construction paving the way for increased strength across the smaller surface area. At the same time, because of the unique corrugated shape, flimsy and lightweight metals like aluminum can also be equipped to undergo decades of weather beating. The Galvanised steel sheets form the base material for different types of corrugated sheets, such as the ones coated with polyester paint or protected by PVC roof sheets.
Metal Roofs are Low Maintenance
Secondly, there are R-panel metal roofs that are famous for being low-maintenance. These metals are easy to install, which reduces labor costs and reduces maintenance costs, such as constant painting. The ease of installation has made these metal roofs popular among architects in the country. These metal roofing panels are also available in different colors and designs that make it aesthetic on a residential or commercial building.
Apart from the corrugated and R-panel roofing, there are metal roofing sheets that are made of different kinds of metals. These panels are customized to create rooftops varying based on their price, durability, style, energy efficiency, longevity, and aesthetic value. Available in a plethora of styles, textures, and colors, they are less curvy than corrugated roofing sheets. The Metal roofing sheets possess high insulating capabilities and can be used in the construction of backyards, garden buildings, garages, household cladding, and industrial roofs. Metal roofing panels can withstand high winds, snow, hail, torrential rains, and fire. Generally, they don't rot, crack, split, or break easily. Metal sheets are also resistant to attacks by insects and pests.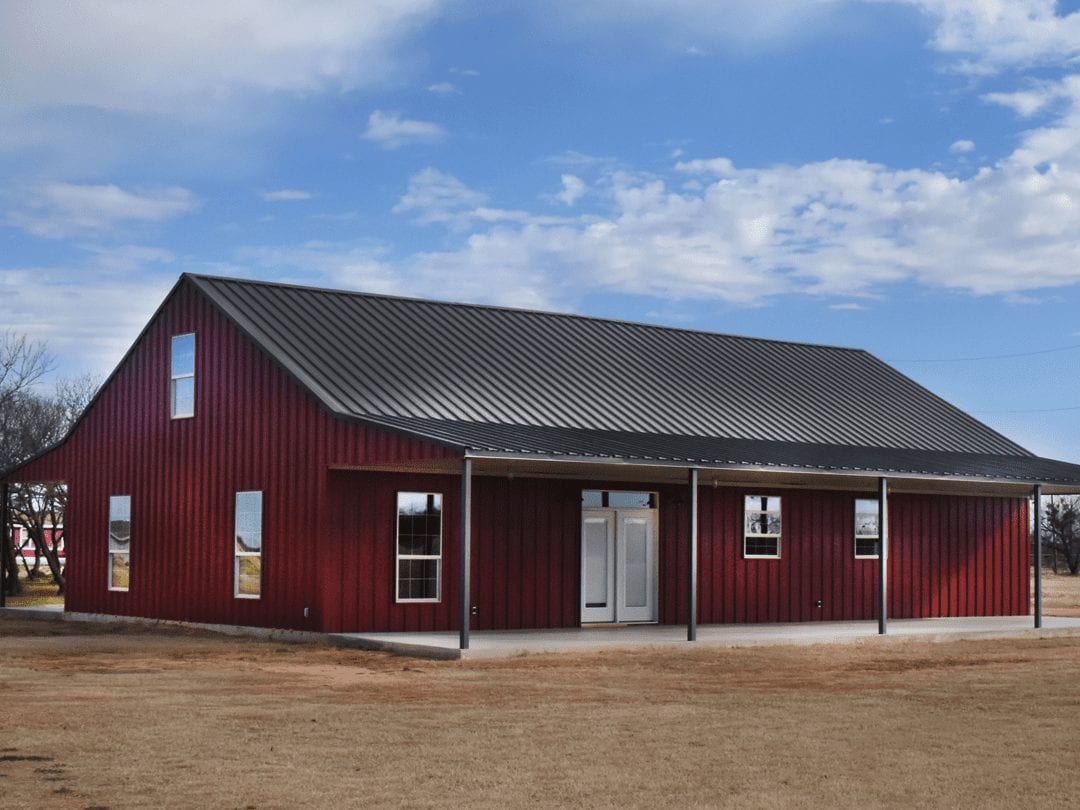 Base Metals
Different types of metals are used for roofing that you can choose from, including tin, zinc, and aluminum, copper, and galvanized steel. Steel is not the only metal used for roofing purposes, despite being a popular metal roofing product that is widely used in commercial metal roofing projects. However, other base metals are used in roofing systems.
Galvanize steel is used in the metal roofing industry since traditional carbon steel is rust-prone. The galvanized steel is one that is coated with a specific thickness of another alloy on both sides. This metal is reliable, affordable, and comes in almost any look. In the metal roofing industry, galvanized steel is used more often than any other metal and, and has a great affinity to hold paint. The higher quality galvanized steel metal roofing products come with an added "post-forming" coat to help protect against corrosion. This applies to the shake, shingle, and tile systems that are mainly used on residential applications.
Base carbon/iron steel coated with an alloy of aluminum and zinc is known as Galvalume steel. The aluminum/zinc alloy provides barrier protection, as opposed to galvanic. The negative aspect of aluminum in the fusion, however, is that Galvalume does not self-protect scratches or cut edges nearly as well as galvanized steel does. A majority of galvalume steel is used most commonly in rather simple profiles, such as standing seam because there is not quite as much bending in the metal.
Metal Roofing – Aluminium
Aluminium is another base metal used in the commercial roofing business. This metal is commonly loved due to being lightweight, durable, and corrosion-resistant. It is often used for residential and commercial roofing systems, including standing seam, shake tile and slate profile. Aluminum's propensity to resist rust gives it an extremely long life span. It can be found in just about any profile in which metal roofing is manufactured. It is an excellent option for almost all residential metal roofing, including standing seam, shake, and shingle and slate profiles. More heavily formed products lend themselves very well to aluminum due to its high malleability and the fact that massive forming adds additional structural strength.
Metal Roofing – Copper
Copper is another base metal used in commercial roofing industries, recognized as one of the most attractive metal roofing options. Copper is mainly used for accents, bay windows, on dormers, or other areas where a touch of elegance is desired. The metal is often used on commercial buildings such as institutional buildings, Banks, Universities, and Church steeples. Copper is installed in short standing seam panels or sheeting and shingles. It is used as a flashing material in conjunction with other roofing materials. Because copper is relatively soft and malleable, it is relatively easy to work with and usually solders well. The metal is also extremely durable and has a very long life.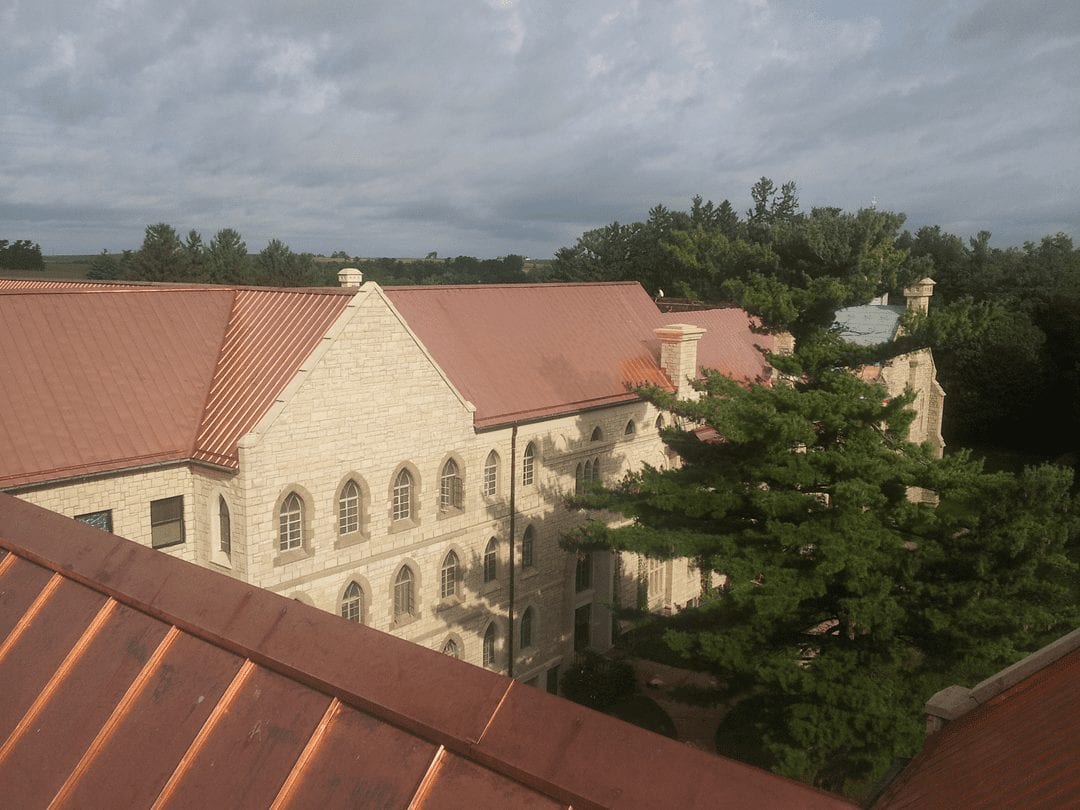 Commercial Roofing – Zinc
Zinc is known for its extraordinary quality and higher performance, helped by its adaptability and malleability. They are characterized by being durable, requiring little maintenance and sustenance, which has seen architects using zinc roofing in wall and roof construction applications. Zinc is most commonly used in standing seam, but some companies are now offering preformed zinc shingles as well.
Commercial Roofing – Tin
Tin roof is another icon in the Australian commercial roofing industry. Australia has fully adopted the corrugated roofing as part of its attractive architecture that has become a cultural identity. The tin roof (corrugated iron) did indeed play an active role in the settling of Australia. As a material of the industrial and colonizing age, it has been a crucial part of our frontier and mining adventures.
In essence, the metal profile sheets are structural members that have different profiles, heights, and thicknesses. The metal roofing can also be used for a wide variety of buildings with different designs. They can be used as roof cladding, external walls, and wall claddings for both residential and commercial industries.
Profile Types of Metal Roofs
Different profile types can be achieved with metal roofing, which ranges from the traditional sleek-standing seam look to the old tile look. The wide variety of metal roofing profiles is an advantage in the commercial roofing industry since it allows each style. The range of attractive metal roofing profiles is one of the significant benefits offered by the industry. There is almost certainly a metal roof system out there that will complement it perfectly! Unfortunately, the variety of profiles sometimes turns out to be one of the industry's detriments as well, because it can lead to improper products being used for less than ideal applications. Most of the profile types today came from the United States and has since gained relevance.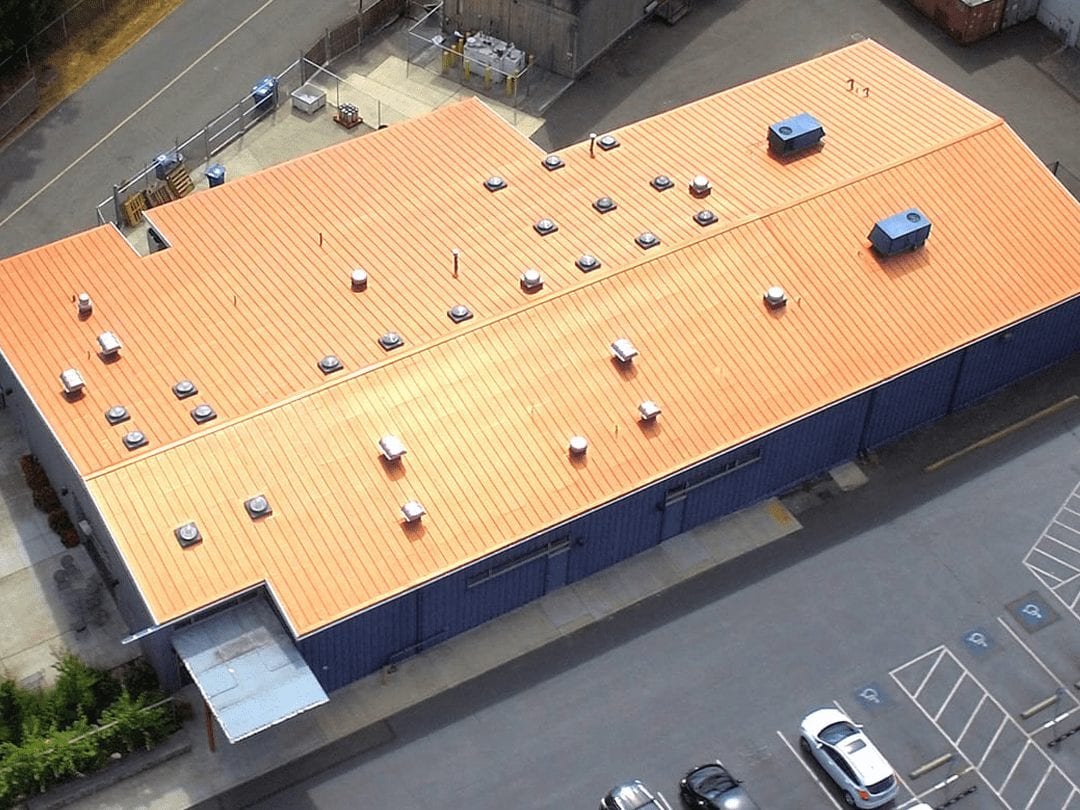 Sheet Roofing
Sheet roofing metals also are known as 5V, Crimp, corrugated roofing, R-panel, or face-fastened panels are characterized with large sheets of varying widths and lengths. The metal sheet roofing is manufactured from galvanized steel in thickness ranging between 24 and 30 gauge. Sheet metal roofing sheets are similar to the corrugated ones in terms of composition. However, they have significantly fewer curves manufactured from metals like stainless steel or aluminum.
The sheet roofing can be installed, painted, or unpainted to cater for the different needs. Despite its strength and durability, they are lightweight and easy to install. It comes in various finishes and colors to match your requirements. Sheet metal roofing sheets are incredibly weatherproof with excellent insulating capabilities. The standard thickness of the material prevents leakages.
The sheet roofing profiles are standard because they are the most economical form of metal roofing and ones that are easier to install. However, they should examine carefully before being selected for commercial projects looking for a lifetime roof.
The quality of sheet roofing is higher than most traditional roofing materials, but are slower than the technologically-advanced metal roofing options available to homeowners who want to make lasting investments in their homes. The corrugated profiles are the sheet metal roofing composed of sheets of galvanized iron and steel. The corrugations increase the bending strength of the sheet in a direction perpendicular but not parallel to the grooves.
Standing Seam
The standing seam metal roofing profile is the most recognizable for both residential and commercial projects. Its popularity has been growing exponentially over the recent decades as it provides a contemporary and distinctive look. Standing seam metal roofing refers to metal panels interlocked together at the edges to form a seam, which stands vertically. A real standing seam system uses the concealed fastener method of installation, meaning the clips and fasteners are hidden beneath the surface and not visible to the naked eye. This is what sets it apart from all other metal roofing.
The standing seam metal roofing complements all types of homes. They can be either through-fastener or clip-fastened. Through-fastened standing seam systems are less common and utilize a nailing "flange" that runs the length of the panels. The fasteners are driven through this flange and then concealed by the following group. A standing seam that utilizes a clip system is the better option for commercial businesses. The clip should be manufactured from a similar metal as the standing seam itself, or from a metal like stainless steel that is not conducive to the galvanic action between dissimilar metals.
Standing seams roofing are mostly manufactured from galvanized steel, and range in gauge from 18 for the heavier organic products. Standing seam roofing is considered the superior and the better-protected choice when compared to exposed fastener metal roofing. The key to selecting the right standing seam depends on the actual dimensions of the roof. In most cases, the comer roofs are more significant and less compact than residential roofs.
A Modern Twist on Traditonal Roofing
Stamped profiles such as Shake, Shingle, Tile, and Slate In recent years, there have been an increased growth and popularity of the new metal roofs, including the shake, shingle, and tile and slate profiles. These specialty profiles are designed almost exclusively for residential use but can be adapted to be used in the commercial sector. If you like the look of shingles or more textured surfaces but still want the longevity, cost, and durability metal offers, it's possible with metal stamped profiles.
The metal shakes are designed to resemble the look of hand-split cedar shakes. They come with a unique, distinctive look. Shake and shingle facsimile profiles are installed on the roof in a staggered pattern to avoid vertical line repetition. In most cases, the shake systems are high profile compared to the shingle systems because they are designed with a little more dimension and texture.
Thirdly, the metal tile profiles come in a wide variety of looks and feel, including the exotic Mediterranean barrel tile look to the stately S-Serpentine look. Most of these tile profiles through fastened and some utilize a batten grid attached to the roof deck to which the panels are attached.
On the other hand, the metal slate profiles are manufactured in steel, aluminum, and copper to replicate the look of natural slate. Their advantages over other metal profiles include being much lighter than the traditional slate, which is crucial in promoting their longevity.
Different companies are involved in the commercial business of manufacturing metal roofing materials. In Australia, numerous manufacturers have positioned themselves in the market as the best producers of metal roofing materials. The companies manufacture the different types of metal roofing by specializing on either the stamped profile, standing seam, or the sheet roofing metals.
Metal Roofing – Constantly Changing and Yet Timeless
If you are choosing metal roofing for commercial purposes, it is essential to weigh the pros and cons. Commercial metal roofing is one of the fastest-growing segments due to the many benefits they provide. Metal roofs have long-lasting benefits, including proven performance expectations, beautiful styles to match any home, fire resistance, and energy efficiency.
The corrugated metal panel is often used in commercial applications while standing seam is becoming popular with commercial retrofits despite being known for domestic products. The original fluted steel roofing style was invented by Henry Robinson Palmer, who was a civil engineer. Without the corrugated metal, there would have been no rapid development of the US frontier. By stiffening the metal sheets, corrugation permits a greater span across a lighter framework is ideal for the balloon construction techniques that were widespread in the 19th century.
On the other hand, the standing seam metal roofing is becoming the new and improved roofing option that made durable roofing material. Thirdly, the metal shingles are available today on the market and can be produced to mimic other materials. Standing seam and corrugation roofs are the two most common types of metal roofs. Modern corrugated metal with its bevy of attractive colors is finding its way onto more residential roofs despite being primarily a commercial roofing application. On the other hand, the standing seam roofs with their vertical panels are more applied in the residential sector construction and upscale industrial applications. These metal roofs also come in a variety of colors that can be customized to meet the need of a person.
Commercial Metal Roofing Stand the Test of Time
Furthermore, the corrugated metal panels can be installed in many cases directly on top of an existing asphalt shingled roof due to its lightweight. This is different from the standing seam roof that proves challenging to anchor on a shingle roof due to the expanding and contracting nature of the material. On the other hand, the standing seams involve ridges that run the length of mental roofs while bending the panel edges up to a height of one inch.
Both standing seam and corrugated metal panels can be applied with solar power generation to help in energy conservation. The traditional PV solar panels and standing seam with photovoltaic solar laminates are designed to adhere directly to the metal surface are applied on these metal roofs. At the same time, when properly installed, both corrugated metal and standing seam roofs are capable of handling 110 miles per hour winds and higher. More problematic are the things wind blows down. Both types of metal roofs will withstand damage. However, corrugated metal roofs, with their exposed fasteners, are a bit more susceptible and will require an extra twist of the washer-protected screws in wind-prone areas.
Another comparison is in the area of maintenance. Galvanized steel roofs typically carry warranties of up to 50 years and will last longer than the asphalt shingles. However, the aluminum and copper-zinc roofs will have a life expectancy of more than 50 years than the rest of the profile types. While the cost of corrugated metal is similar to the asphalt shingles, standing team profiles have an improved design and thicker panels. When comparing the two, the standing seams appear expensive compared to the corrugated metal. The cost of the standing seam will be roughly two times that of corrugated metal or shingles withstanding materials and installation costs. The corrugated metal roofs are significantly cheaper, and the equipment is less expensive and easier to install.
Corrugated metal and standing seam metal roofs are equally Eco-friendly. The material is recyclable. Scraps can be hauled away to be recycled after the roof is installed. Corrugated metal and standing seam metal roofing material can also be made from recycled plastic. It often contains more than 30% recycled metal. Corrugated metal roofs are generally just as wind-resistant as standing seam; however, proper regular maintenance will play an essential part in this.
When comparing the two, the standing seam is a better option compared to the corrugated metal or sampled profile in terms of quality and durability. Its materials ate more heavy-duty than corrugated metal roofs while the surface is thicker. At the same time, the standing seam is better in being resistant to rust as they are made from galvalume steel. Galvalume steel is twice as resistant to corrosion as the steel used for corrugated metal roofing due to a unique galvanizing process.
Translucent Fiberglass Roofing Panels
The most obvious reason why you install skylight panels is to allow natural light to enter the work environment. This natural environment is crucial in creating a positive work environment. The roofs work by limiting or maximizing the amount of natural light passing through the fibreglass panel roofing. This can help commercial buildings control office temperatures, lower energy bills, and offset their operations with natural sunlight.
The fibreglass roofing panels offer cost and performance value over materials such as steel, wood, or aluminum in terms of the overall strength, weight, and light transmission factors. The materials made from fibreglass are shown to be clear and robust compared to the other roofing materials. For example, the fibreglass roofing panel can be drilled, nailed, or cut without any danger of causing residual damage. Their lightweight means the handling and installation of the translucent fibreglass roofing panel onto a rooftop is easier and labor efficient.
The fibreglass corrugated roofing panels are available in numerous shapes and size profiles, and can also be custom manufactured to fit a particular commercial building. The corrugated roofing sheets serve industrial warehouses, factories, and manufacturing plants. They are characterized by rib designs that vary from one manufacturer to another and depends on the roof geometry and pitch for installation. These fibreglass panels can be overlapped to increase their strength and water tightness.
The benefits of translucent fibreglass roofing panels include providing better overall roof drainage from water and snow. They offer mechanical advantages that make them ideal for commercial buildings. For example, the fibreglass strands are molded into the sheet with continuous filament strands that reinforce each layer for good flexural strength. When they are correctly installed, the fibreglass roofing panels are able to support the weight from snow, withstand hail impact, and still provide light to the commercial building.
Corrugated fibreglass panels are designed for exterior use due to their ability to resist all forms of corrosion. This is crucial for commercial warehouse roofs that need chemical resistant materials that can stand severe weather and chemical corrosion. Unlike steel and aluminum metal roofing panels, the fibreglass panels ensure that industrial facilities do not have to worry about rust or oxidation that may affect the functioning.
They allow a soft, diffused light free from glare and are natural to maintain. The fibreglass transmits around the same amounts of light while treated with UV protection on one or both sides to protect it from UV radiation. In essence, the benefits of natural lighting to a commercial building are well understood, including carbon savings, lower artificial lighting usage, and lower costs. Its impacts on employee wellbeing, including lower stress levels and better sleep patterns that improve productivity, are also well documented.
The roofing panels made from translucent fibreglass are characterized by being versatile and protective advantages for achieving long-term building. Fibreglass roof panels, whether corrugated or flat sheet, are engineered for a wide range of performance options and set themselves apart from other transparent roofing panel materials.
In most cases, they are combining embedded fibreglass strands with formulated resins. In this regard, commercial businesses and warehouses can choose from an array of highly durable, translucent roofing options. The fibreglass roofing panels are suitable for use in highly corrosive environments that has a risk of exposure to chemicals. They are UV resistant to sun exposure.
Need to Upgrade the Translucent Roofing Panels
Although the benefits of installing the skylight panels on commercial buildings are apparent, people need to understand the importance of scheduled replacement and upgrading of the panels. When your light sheets start to degrade, and the surface frays, dirt, moss, and other contaminants begin to accumulate and integrate into the substrate of your panels, accelerating panel destruction. The light transference is significantly reduced, and their effectiveness is drastically diminished. For this reason, you need to replace the light panels to enhance the efficiency of these translucent roofing panels. Regular maintenance is crucial to achieving all the mentioned benefits of a fiberglass translucent roofing panel.
Conclusion
Metal panel roofs are considered expensive than traditional asphalt roofing, but they are durable and longlasting. The metal roof will still be up there when the conventional asphalt is being replaced for the fourth time on a commercial or residential building. The two most common choices for a metal roof are corrugated metal and standing seam, though the Shake, Shingle, Tile, and Slate profiles also exist. Corrugated metal is most often associated with practical installation and is widely used in the commercial business sector. Both metal profile types available on the market and are available in a rainbow of fashionable colors compared to asphalt shingles. Metal roofs are almost maintenance-free, but corrugated metal roofs do require a bit more attention to tend to exposed fasteners.