How Does a Whirlybird Roof Vent Work?
Rain Heads Custom Made Shipped Free Australia Wide – Click Here >
Dambuster Rain Heads Shipped Free Australia Wide – Click Here >
Commercial Industrial Roof Vents 300mm-950mm – Click Here >
Eco-Friendly Roofing Insulation Shipped Free – Click Here >
Gutter Sumps Shipped Free Australia Wide – Click Here >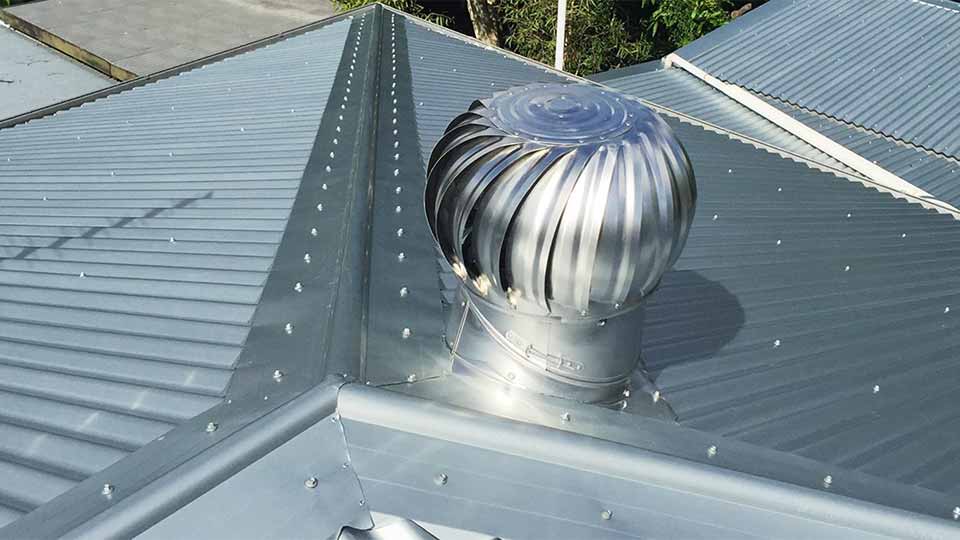 Whirlybirds Roof Vents
You may have noticed a whirlybird ventilation system in many residential rooftops in Australia. It is a turbine vent shaped like a cylindrical dome. Whirlybird roof vent works by spinning in the direction of the wind to produce a vacuum so as to suck up the warm air from the ceiling cavity.
They are available at a cheaper price, easy to install, and perfect for small apartments or houses as viable options for larger ventilation systems. Also, a whirlybird provides high-quality air for your homes by preventing pile-up of stale air, fumes, and damaging condensation. So, how does a whirlybird roof vent work? Continue reading the post to find out more.
How Does a Whirlybird Roof Vent Work?
A whirlybird roof vent works to disperse the heat from your ceiling and make the air properly ventilated inside your home. Whirlybirds have mechanical fins that help the device to spin with the flow of wind. When the whirlybird spins, it creates a vacuum to absorb the heat coming from the ceiling cavity.
There are two types of whirlybird roof vent system you can get, a mechanical whirlybird, and the traditional wind-driven whirlybird. The popular among the two variants is the conventional wind-driven whirlybird roof vents. It operates when the wind hits the fins and causes the vent to rotate.
The motion of the turbine fins creates a kind of vacuum that helps to suck out the warm air out of the ceiling space. It is unfortunate that a single whirlybird roof vent won't be able to cope up with the demands of a modern home. To feel the desired effect, you need to install about four to six units.
Apart from assisting in reducing heat pile-up and humidity, whirlybirds improve the flow of air inside your home. Although the device isn't impervious, it is typically designed to withstand rainwater from entering.
Free Tactical Knife >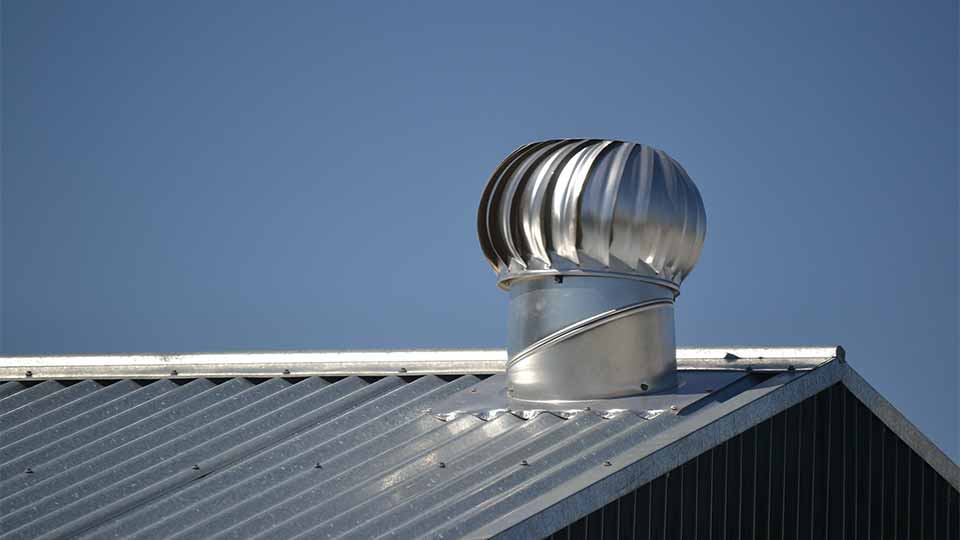 How effective are whirlybirds?
As aforementioned, there are two types of whirlybirds. But, when it comes to efficiency in terms of operation, the mechanical type stands out. The wind-driven conventional ones wholly depend on the wind. As such, the operational capacity of the wind-driven whirlybirds can be limited.
Ultimate Dog Training System >
The mechanical whirlybirds, on the other hand, runs with a mechanism that allows the turbine to move even if there is a slow-moving wind. It remains in a constant motion regardless of the outside wind to remove hot air outside of your house.
Free Tactical Neck Knife >
A common concern among homeowners is about heat and energy conservation, especially during the winter months. An inadequately-insulated home would leak heat and bring down the temperature inside your living space. In this case, maintaining the required temperature would consume more energy and that would reflect in your power bill. In this light, homeowners' concerns about heat and energy conservation are justified. But thinking that an open gable vent can allow heat to escape and cause energy bills to escalate is wrong.
The diameter of a whirlybird vent can determine its efficiency as well. This way, the larger domes have the capacity of removing more warm air from your house. Also, the size of the dome depends much on the size of your home.
A normal whirlybird roof vent can be about 30 to 35 centimetres in diameter. As such, the mechanism can work effectively with the wind speed of 8 to 10 kilometres per hour. And, it can remove around 10 to 30 cubic meters of hot air within a minute.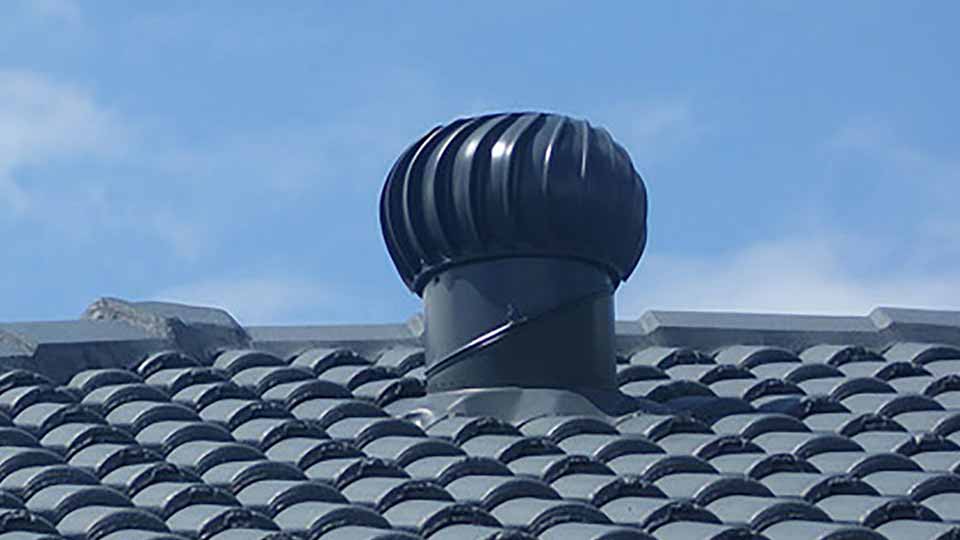 Why is a proper ventilation system so crucial?
It is very important for any kind of house to have a proper ventilation system so that the quality of air is beneficial rather than harmful. When you neglect this aspect, your family's health could be compromised. Your roof's temperature, for example, can go up to 50 degrees Celsius during the summer.
When your house doesn't have a good ventilation system, the heat has nowhere to go but run down the house. The cooling appliances you have turned on, such as an air conditioner or electric fan, will need more energy to fight against the heat.
Free Tactical Knife >
During winter, when the air gets damp and the ventilation system is poor, the moisture doesn't dry up faster. As such, it can soak into the insulation and walls. In no time you would discover molds formation around your home and notice the paints peeling off.
What are the advantages and disadvantages of having whirlybirds?
A lack of roof ventilation in Australia's hot summers can result in heat getting trapped within the ceiling space. This causes a lot of issues, including dried up roof timbers leading to their decay. The most popular option for roof ventilation is a whirlybird roof vent.
There are some advantages to having a whirlybird roof vent system. Whirlybirds have earned a name because they are inexpensive, easy to install, and need less maintenance after you install them. But, are they worth it? Let's discuss its disadvantages.
Whirlybirds depend on steady airflow for proper functioning. When there is no wind it can't spin, and the whole concept becomes useless. This becomes more important during the summer season when there is very little wind. However, some people may opt for a mechanical whirlybird vent system.
Because of the increased operating costs and higher prices, some people may consider other forms of devices in this similar price range, like a solar vent. Another big issue with the conventional whirlybirds is that they can't be switched off. During winters it could be a problem.
Because you can't turn off a whirlybird during the extreme cold climate, your home could lose heat. However, a mechanical vent may solve this issue. When the wind is blowing stronger, these vents tend to get noisy. While they can resist rain, the whirlybird roof vents are prone to external damage.
That's because of their open design, which can hold dust, leaves, debris, and other objects. They need lubrication and frequent cleaning to function properly. Also, they are not durable enough as they could be damaged by severe weather.
For an average-sized home in Australia, many people assume that it may take about 10 whirlybirds to get the desired result of effective cooling. Installing them on your rooftops would make your house look like a factory. Also, you have to spend a good amount of money on installing them.
Conclusion:
Think about the expenses you have to incur for your energy bills, and for the wall remodeling because of the damages caused by mildew and molds. But, if your rooftop has whirlybirds, you can minimize these expenses and have a high-quality air inside your home.
Free Tactical Knife
Free Tactical Neck Knife
1 Roof Vent
Supply & Installation Price
$520/1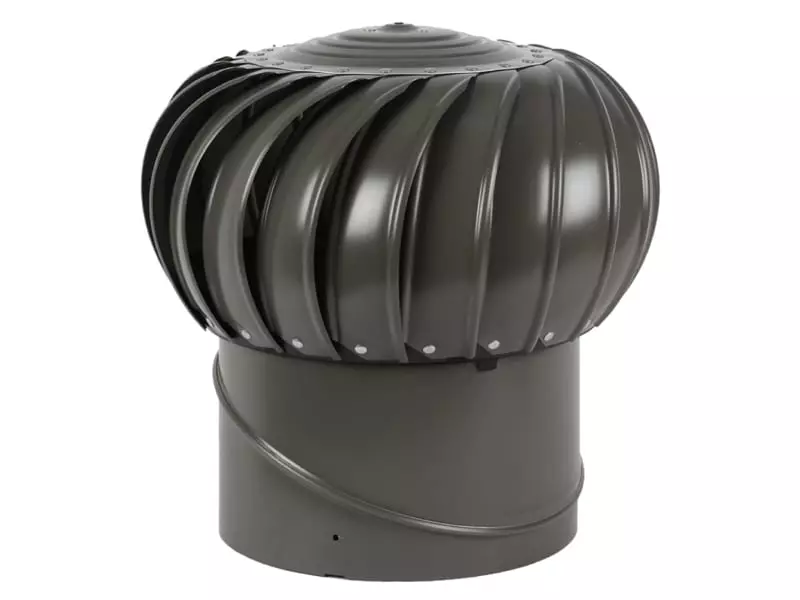 1 Ampelite 300 Spinaway
Colorbond or Mill Finish Supply & Installation Price
2 Roof Vent
Supply & Installation Price
$860/2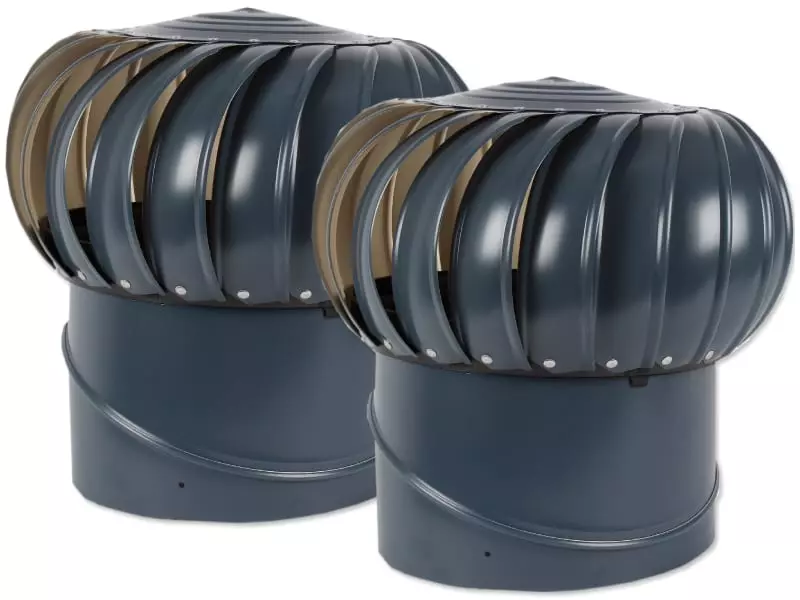 2 Ampelite 300 Spinaway
Colorbond or Mill Finish Supply & Installation Price
3 Roof Vent
Supply & Installation Price
$1,090/3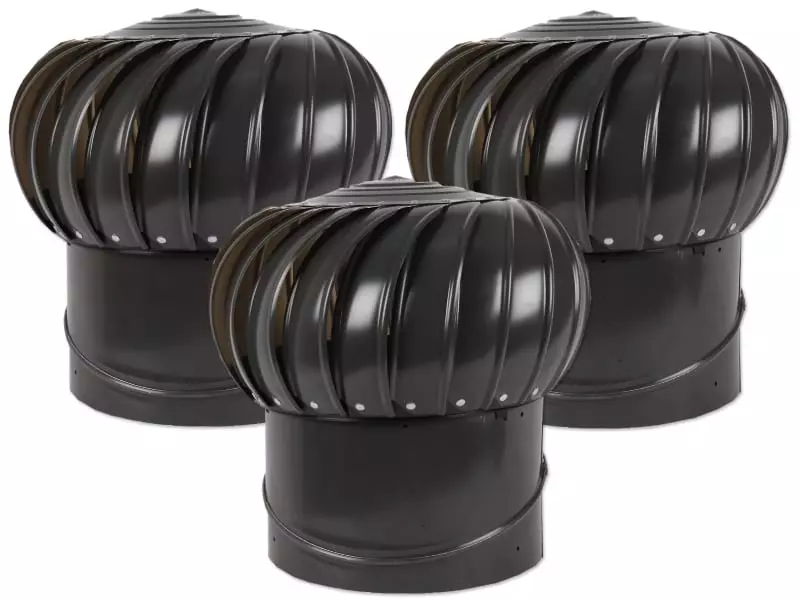 3 Ampelite 300 Spinaway
Colorbond or Mill Finish Supply & Installation Price
4 Roof Vent
Supply & Installation Price
$1,300/4
4 Ampelite 300 Spinaway
Colorbond or Mill Finish Supply & Installation Price